Turning the homeless into 4G hotspots.
Published On
Mar 12, 2012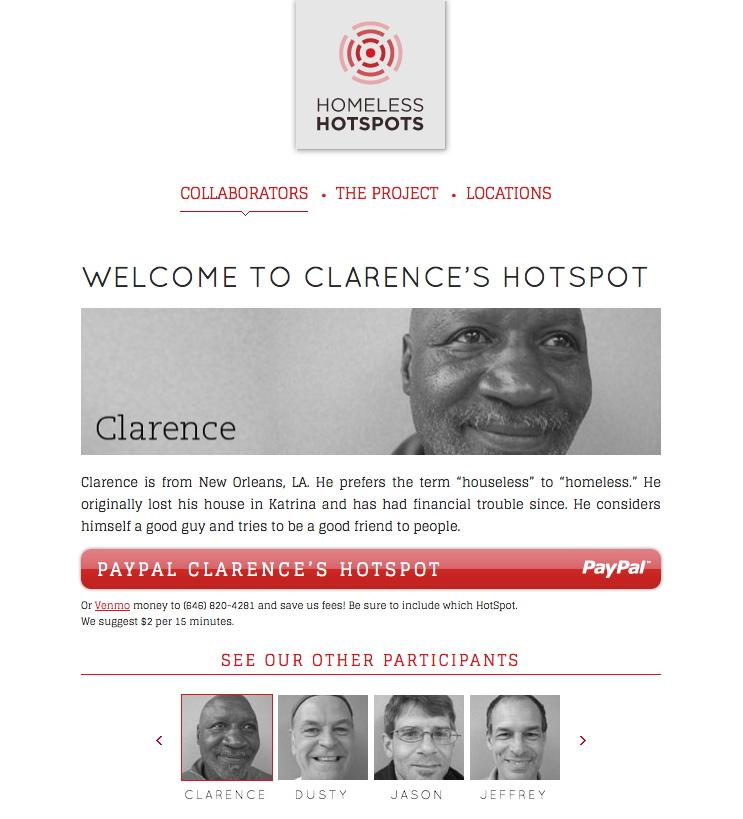 Editor's Pick
If you haven't heard yet, this happened. BBH Labs, in an experiment it described as a modern take on street newspapers, gave out 4G hotspots to homeless people, along with a t-shirt that reads "I am a 4G hotspot."
You can pay the "hotspots" whatever amount you like, and then hang out by them so you can get online. Of course, this is happening at South by Southwest.
Other than the obvious debate about having the t-shirts say "I AM a 4G hotspot," the experiment is stirring up quite a bit of outcry on the Internet. ReadWriteWebsays that this is nothing like "street newspapers," which were full of content created by the homeless and about the homeless. Wired, on the other hand, goes for the more elusive argument: Turning the homeless into 4G hotspots is really bad because they are being turned into walking advertisements for a lifestyle that is completely out of their reach.
BBH's Saneel Radia, however, told RWW that it's about making the invisible, visible, by equipping them with the one thing SxSW attendees want more than anything else.
If you're not in Austin but want to participate, you can visit the Web site and make a donation.
Credits
Date

Mar 12, 2012
Brand:
Client:
Agency:
Need a credit fix? Contact the Creativity Editors