This Local Paper Wins for Headlines of the Day
Newsprint Is So Not Boring
Published On
Jan 09, 2017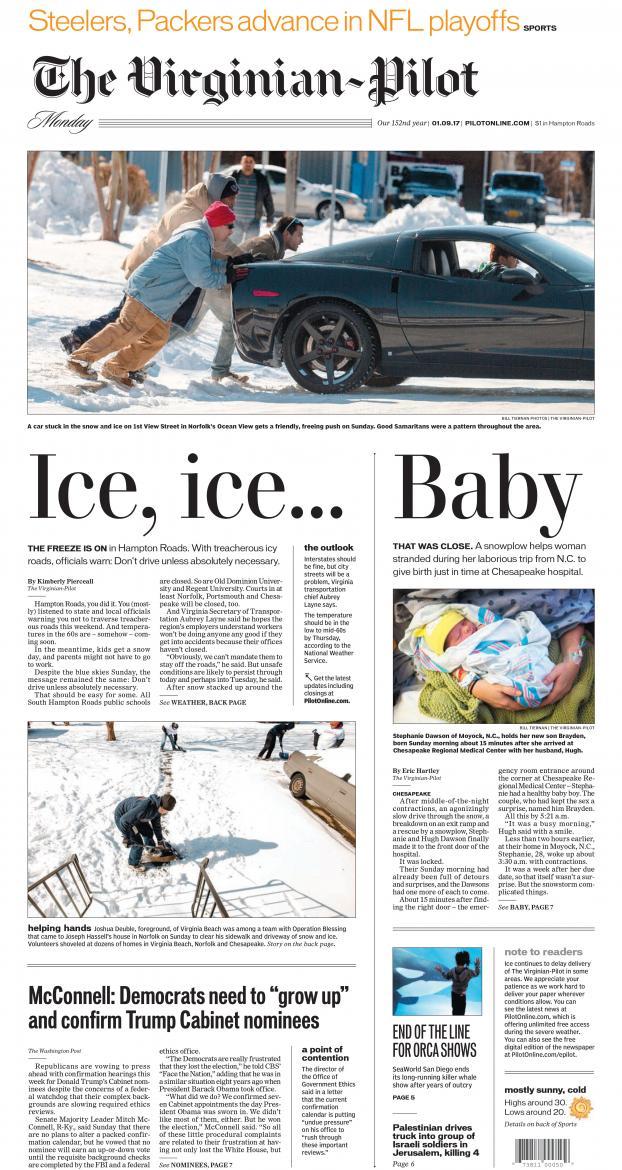 Editor's Pick
Local paper The Viriginian-Pilot proves it has a killer sense of humor today on its front page, which shows a hilarious juxtaposition of headlines for two stories: one, on the left, about the current winter freeze and another, on the right, about a woman about to give birth during such harsh conditions and who made it to the hospital on time with the help of a snowplow driver.
The stories are related but their titles bring them together with a hilarious wink.
Hat tip to @CharlesApple, design director at the Houston Chronicle.
Credits
Date

Jan 09, 2017
Brand:
Client:
Need a credit fix? Contact the Creativity Editors