Ikea : Interactive Holiday Catalog
Shop interactively for the holidays.
Published On
Nov 12, 2012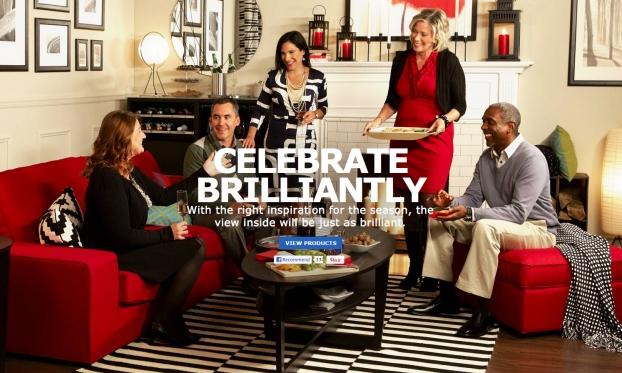 Editor's Pick
IKEA USA has launched an interactive version of its holiday catalog, Celebrate Brilliantly, incorporating video clips and giving users the ability to link to and recommend items on social media like Facebook and Pinterest. Developed by The Brownstein Group, and being promoted via emails and a banner camapign, the catalog also allows people to change the furniture and accessories in a photograph. It will allow IKEA to better monitor viewings of its products.