Jiffy Lube : Anxiety Crusher
Crush your worries with a monster truck.
Published On
Jul 16, 2012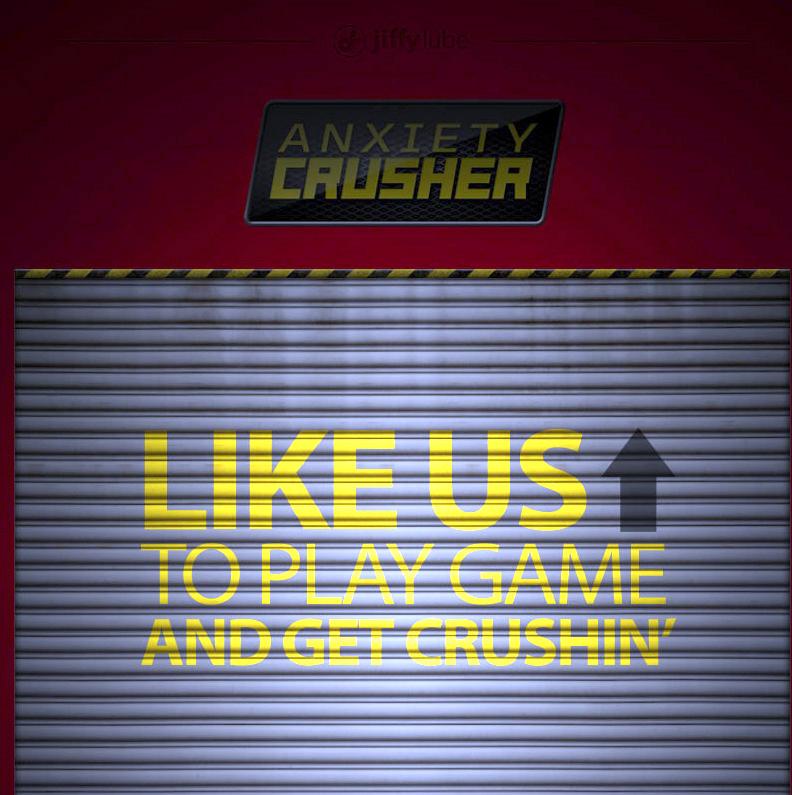 Editor's Pick
To help vehicle owners get over their maintenance worries, Jiffy Lube and agency JWT Atlanta have created a Facebook monster truck game where people can 'crush' their anxieties. The game utilizes Bing's image search API to let Facebook users search for a visual of the thing they most fear, and see it crushed in a Jiffy Lube branded monster truck arena. There, complete with pyrotechnic explosions, buzz saws, laser beams, missiles, and more, they can see whatever worries them totally annihilated.
Credits
Date

Jul 16, 2012
Brand:
Client:
Agency:
Chief Creative Officer:
Group Creative Director:
Senior Copywriter:
Senior Art Director:
Producer:
Director, Integrated Production:
Digital Production Company:
Game Developer:
Need a credit fix? Contact the Creativity Editors