Kit Kat : We Will Find You
Willy Wonka and the Kit Kat bars.
Published On
Sep 17, 2012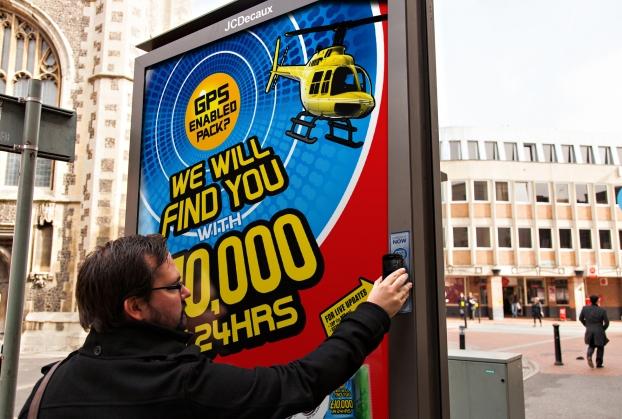 Editor's Pick
Kit-Kat gets a little bit creepy with "We Will Find You," an NFC-enabled OOH campaign out of JWT, JCDecaux and Posterscope.
On Monday, Kit Kat will distribute six chocolate bars that have a GPS tracker inside them. Once they've been discovered by a hungry customer -- and hopefully not via an emergency visit to a doctor after they've been digested -- they can get activated. Then, a team will go out and deliver a 10,000 pound prize directly to him or her, wherever they happen to be.
OOH posters fitted with NFC touchpoints will let users check in on the competition as well, and find out, Willy Wonka style, how many GPS Kit Kats are left.