McCormick : Lawry's Digital Dinner Bell
An app that says it's dinner time.
Published On
Jul 15, 2011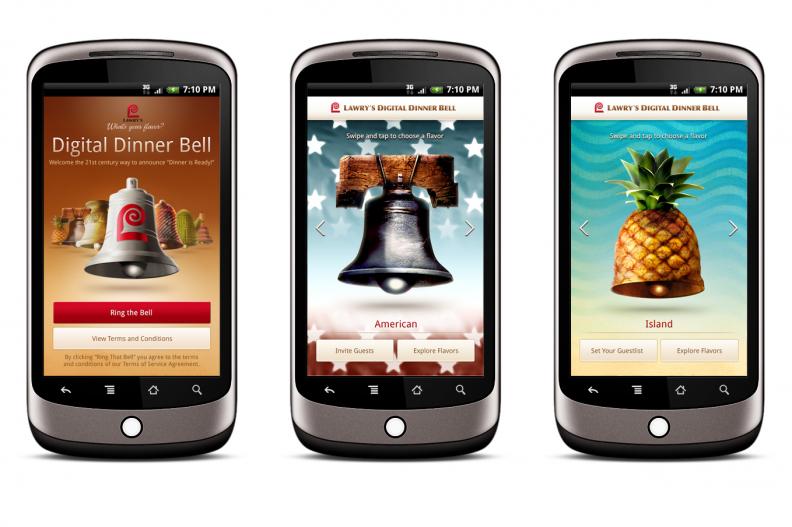 Editor's Pick
McCormick teamed up with R/GA to create the Digital Dinner Bell for its seasonings and marinades brand Lawry's. It's dubbing the Android app the '21st century way for Moms to call their kids in for dinner'.
The app allows parents to communicate with kids through Facebook, text message or phone and includes a special bell representing the flavors of the meal; for example, it could be Mexican, Italian or Asian. When the kids get a signal from home, they know it's time to eat.
To launch the app, Lawry's ran a promotion from June 29 to July 1 encouraging people to tweet #lawrys for a chance to become the faces of the Lawry's interactive dinner table on the NASDAQ and Reuters signs in Times Square. The billboards were shown on the Lawry's Facebook page. The brand is also using a word-of-mouth campaign throughout the summer, with 6,000 brand advocates persuading friends and colleagues to bring Lawry's Marinades and Seasoned Salt to the dinner table by hosting parties and posting the photos and reactions on Facebook.