How Long Can You Last in the SHU?
Netflix Challenges 'Orange Is the New Black' Fans
Published On
May 19, 2015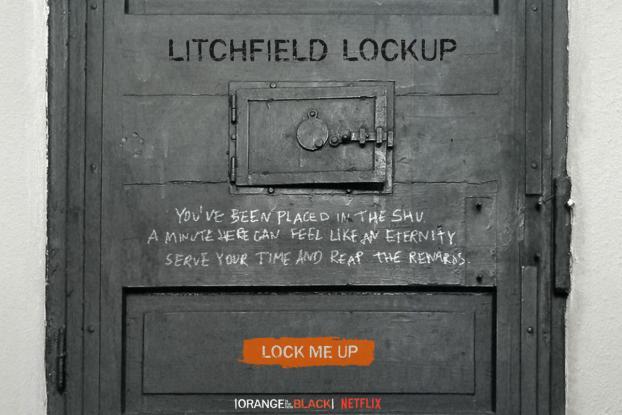 Editor's Pick
Muhtayzik Hoffer is back with another fun idea for Netflix, this time promoting "Orange Is the New Black." The agency has created a simple site, Litchfield Lockup, which challenges fans of the show to find out how long they can last in the show's sinister "SHU"-- the security housing unit to where the prisoners are banished for solitary confinement.
Visitors have to keep their mouse moving within the site's window for as long as possible to nail a chance to go to the OrangeCon fan event in New York City on June 11.
Credits
Date

May 19, 2015
Brand:
Client:
Agency:
Need a credit fix? Contact the Creativity Editors