League Against Cancer : Magicube
Touch yourself for good reason.
Published On
Apr 04, 2012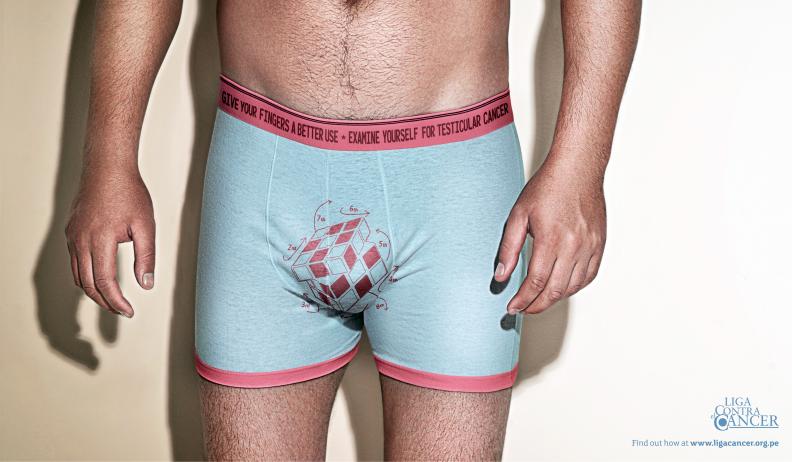 Editor's Pick
Getting young men to touch themselves to check for testicular cancer can be a tough thing to communicate. But Y&R Peru does a fine job with these hilarious print ads for the League Against Cancer.
"Give your fingers a better use," says the copy on the top of the models' underwear, with images of a joystick, a Rubik's Cube and a smartphone right at the crotch.
Credits
Date

Apr 04, 2012
Retoucher:
Photographer:
Agency Producer:
Art Director:
Copywriter:
Head of Art:
Executive Creative Director/Production:
Agency:
Client:
Brand:
Need a credit fix? Contact the Creativity Editors