Coca-Cola : Maquina de la Amistad (3)
Vending is the new viral.
Published On
Jul 23, 2010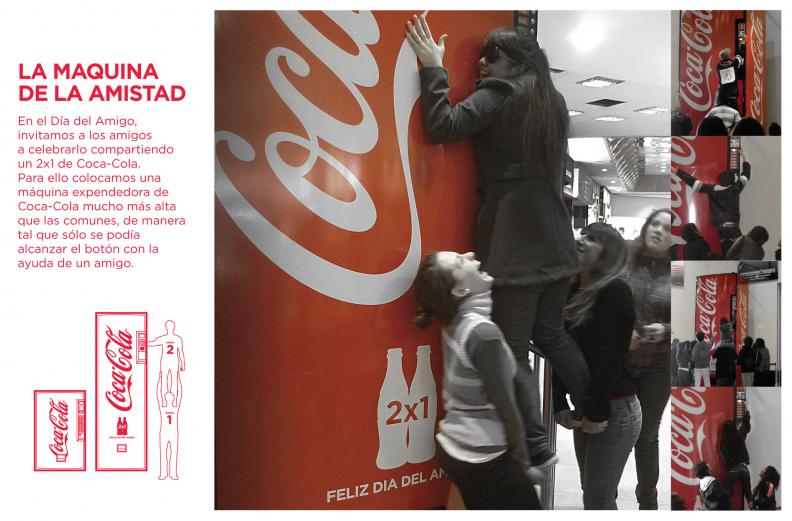 Editor's Pick
Vending machines have proved a good bet for Coca-Cola, as evident in its successful Happiness Factory spot and the Happines Machine viral. Ogilvy Argentina continues the trend with a machine-made surprise of its own, Maquina de la Amistad, or, Friendship Machine, erected to celebrate the South American celebration Friend's Day, held on July 20. The agency created a machine that offered Coke bottles at a two for one price. The catch was, however, that the machine was 3.5 meters tall, so in order to take advantage of the deal, friends had to cooperate with each other in order to get money into the machine slot.
Credits
Date

Jul 23, 2010
Brand:
Client:
Agency:
Group Creative Director:
Head of Art:
Creative Director:
Creative Director:
Copywriter:
Art Director:
Group Planning Director:
Head of Audio and Visual Production:
Agency Producer:
Need a credit fix? Contact the Creativity Editors