MINI : MINI Folding Bike (3)
Your bike too big for a MINI? Here's one solution.
Published On
May 02, 2011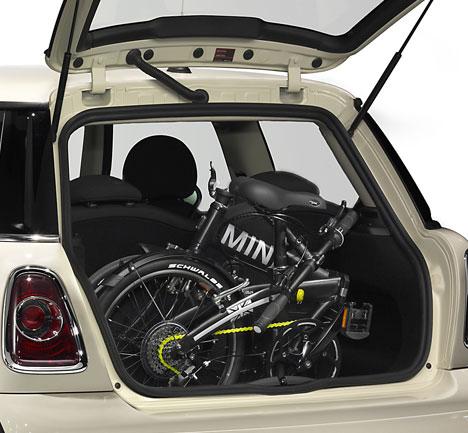 Editor's Pick
BMW Group recently added this new set of wheels to its MINI lineup, a folding bike. When folded, the compact cycle fits into the trunk of most vehicles, including that of its namesake.
Weighing les than 11 kilograms, the bike boasts a lightweight aluminum frame and folds along its crossbar and handlebars. It cam be compacted in just a matter of seconds. Pedals fold up as well, and the saddle can be retracted.
The MINI folding bike will be available starting August 2011 and will cost 499.00 Euro. It will be sold on www.MINI.de/shop and at select MINI dealerships.