Notes from Chris : Halloween Edition-Jogger
The mad poster's new holiday series.
Published On
Oct 18, 2011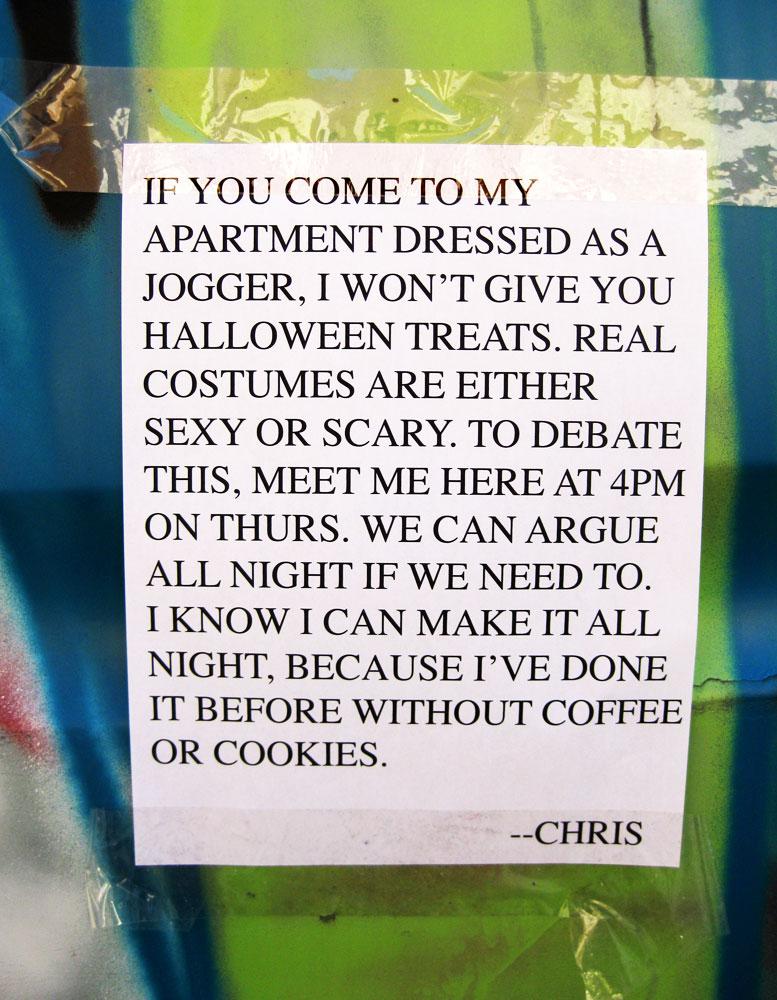 Editor's Pick
Man of many creative hats--or shall we say, masks--Todd Lambhas released a new Halloween series of Notes from Chris. For those of you who have yet to taste the sweetness of this experiment in street art, Lamb has been posting these mysterious flyers around New York since 2008. They chronicle the exploits of a man named Chris, who hopes to recruit passersby to join him on various adventures in tedium, like starting an NFL team, discussing the issue of bike theft, or vacuuming his cat's dandruff.
In this special Halloween-themed series, Chris finds another use for his late cat, ponders a candy bar conspiracy, opines about the most effective costumes and more.
Outside of Chris, Lamb has also opened his own outfit for curing your creative ailments.
Credits
Date

Oct 18, 2011
Brand:
Client:
Creative:
Need a credit fix? Contact the Creativity Editors