Redesign Accompanies Marketing Push for Ad-Free Subscriptions
Published On
Oct 11, 2016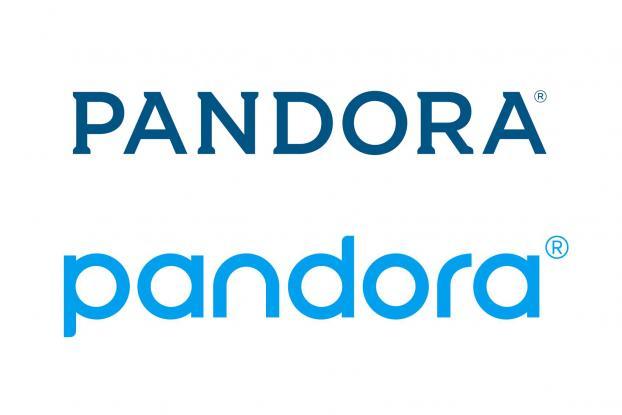 Editor's Pick
Pandora has a new logo and a new digital campaign push to go along with it, as the company looks to convert millions of its free listeners into paying subscribers to its ad-free service.
The music streaming giant seems like it's been around as long as the internet, but it has changed its logo only once in its 16-year history.
"The last time we changed our logo and brand identity was a couple of years ago, but it was a very subtle change and I think you'll see this is not a subtle change," said Lisa Sullivan-Cross, VP of growth marketing at Pandora. "It really reflects the change of the product and declares to everyone that there is something new and different and exciting happening at Pandora."
Pandora's in-house creative team handled the design. The new logo lowercases all letters in the company name, reversing the previous all-caps rendition.
And the company's new app icon departs from the standard-text "P" on a grey background with a solid letter "P" and a white background. (Kind of reminding us of Paypal's P.) The company said it plans to use the asset in creative ways, such as changing the color to the beat of music -- as showcased in its latest promotional video.
"It isn't just blue anymore," Ms. Cross said. "We are using it in really interesting ways. We are creating these living and breathing music experiences. Our new logo does that in a way our old one didn't. It is a window into that musical experience."
The new logo is part of a broader plan to increase the number of paid subscribers for the ad-free Pandora Plus offering to 11 million by 2020, an 182% increase from its current paid subscribers. The latest figures from Pandora indicate that it has 3.9 million paid subscribers and 78 million monthly active listeners.
Starting next Monday, Pandora will run a highly targeted marketing campaign to help it achieve its goals. The company's approach will rely on using its in-house data science team plus data management platform Krux and programmatic partner DataXu.
That combination will allow Pandora to show a sequence of ads for its ad-supported and Pandora Plus offerings as it finds consumers across paid channels as well as its own email messages, mobile push notifications and in-product messaging, Ms. Cross said.
Read the full story on Adage.com.