Creative Time : Park Avenue Artist-Chef Project
Food as art and vice versa
Published On
Jan 14, 2011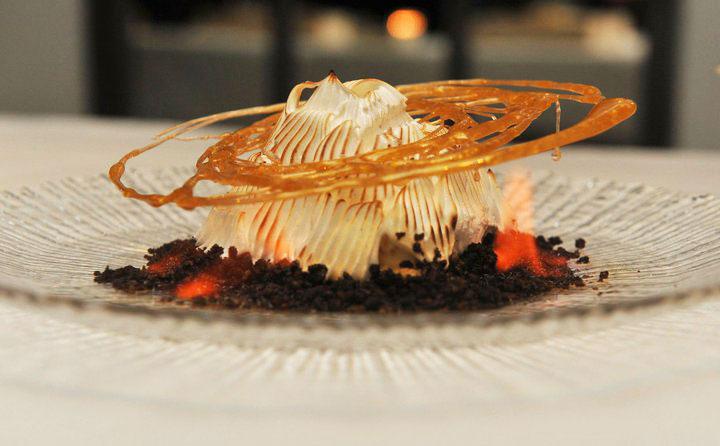 Editor's Pick
Creative Time curates a seasonal collaboration between four artists and Kevin Lasko, executive chef of Park Avenue, the New York restaurant that recreates its menu and design according to the seasons.
Kicking off the series, Lasko is paired with performance artist Marina Abramovic on Volcano Flambe, a drastic reinterpretation of Baked Alaska. According to Creative Time, the dish/work is made up of three components - "an exclusive take-away collection of Abramovic's Spirit Cooking Menus; a recorded reading by the artist guiding diners through the experience of the dish through sound; and the decadent dessert itself, set ablaze as it is served."
Throughout the rest of the year, Janine Antoni, Paul Ramirez Jonas and Michael Rakowitz will also collaborate with Park Avenue's Lasko.
Volcano Flambé will be available at Park Avenue Winter through March 20.
Credits
Date

Jan 14, 2011
Brand:
Client:
Artist:
Need a credit fix? Contact the Creativity Editors