Artist Jean Jullien's Act of Inspired Spontaneity Leads to Global Symbol of Solidarity
Eiffel Tower Peace Symbol Goes Viral in Wake of Paris Attacks
Published On
Nov 16, 2015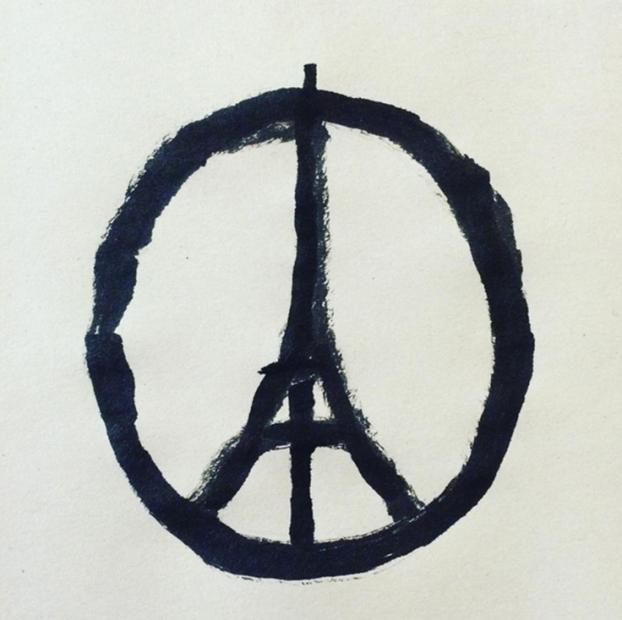 Editor's Pick
If you watch this autobiographical video that illustrator Jean Jullien made about five years ago, you sense that his thoughts fly out, with unfiltered abandon, straight from his heart to his pen. That's exactly what happened when the French illustrator and graphic designer created the symbol that's become likely the most widely shared and praised image following the Paris terrorist attacks. His reworked peace sign featuring the silhouette of the Eiffel tower enclosed in a circle has gone viral across social media, receiving 160,000+ Likes on his own Instagram post, nearly 1.5 Million on Instagram's repost of the image as well nearly 60,000 retweets on Twitter. It's even already made its way onto t-shirts.
As Mr. Jullien told The New York Times, "I draw. That is my way of expressing myself. The first thing I could come up with was a need for peace in reaction to this horrible violence. It was a very raw, spontaneous reaction. I didn't sketch anything before."
His Q&A with Wired also revealed more about the spontaneity behind the image. "It was more an instinctive, human reaction than an illustrator's reaction," he said of the creation process, which took about a minute as he worked with brush and ink in his sketchbook.
Mr. Jullien's not one to shy from speaking out with his brush. According to Digital Arts Online U.K., he was behind the painting "Je Suis Charlie," another powerful picture that went viral. It featured a pencil stuck into the barrel of an AK-47 and Mr. Jullien created it following the Charlie Hebdo attack in January.
Credits
Date

Nov 16, 2015
Brand:
Client:
Artist:
Need a credit fix? Contact the Creativity Editors