Emojis Are Heading to a Pepsi Can Near You
It's Like Share-A-Coke, but Without Words
Published On
Feb 19, 2016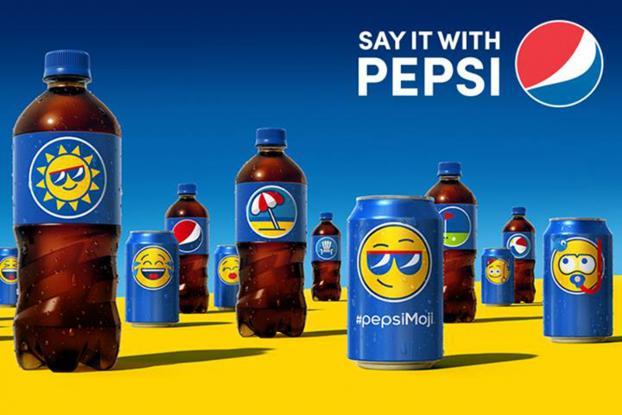 Editor's Pick
Love them or hate them, emojis are not going anywhere anytime soon because marketers just can't seem to get enough of them. Witness Pepsi, which is the latest big consumer brand to make the wordless icons the centerpiece of a campaign.
The soda brand is planning to market specially designed emoji cans and bottles in more than 100 global markets this year, including the U.S, drastically expanding a program that began last year in Russia, Canada and Thailand. The marketer calls them "PepsiMojis."
"Emojis are the language of today but no one has put them in the world like Pepsi will in 2016. With more than 70 global and locally uniquely designed emojis printed on cans, bottles and cups all over the world, you're going to be able to 'say it with a Pepsi' all through the summer of 2016," PepsiCo CEO Indra Nooyi said in a presentation Thursday at the Consumer Analyst Group of New York meeting in Boca Raton, Fla.
Ms. Nooyi said PepsiCo's design and innovation center designed all of the emojis -- and created copy that shows how emojis and Pepsi really come in handy. An example: When you find yourself stuck at a train station in a foreign country or at a concert where it's too loud to speak, you can use your emojis to communicate. "Our customers are very excited about this program and this will run in about 100 markets this summer," she said.
Pepsi will support the program with digital and traditional advertising, a spokeswoman confirmed. The marketer also has plans to extend the emojis beyond packaging. For instance, Pepsi has teamed up with fashion designer Jeremy Scott on a collection of PepsiMoji-inspired sunglasses, Women's Wear Daily recently reported.
Read more about Pepsi's emoji effort on Adage.com.