Matching products to Pinterest profiles.
Published On
Oct 09, 2012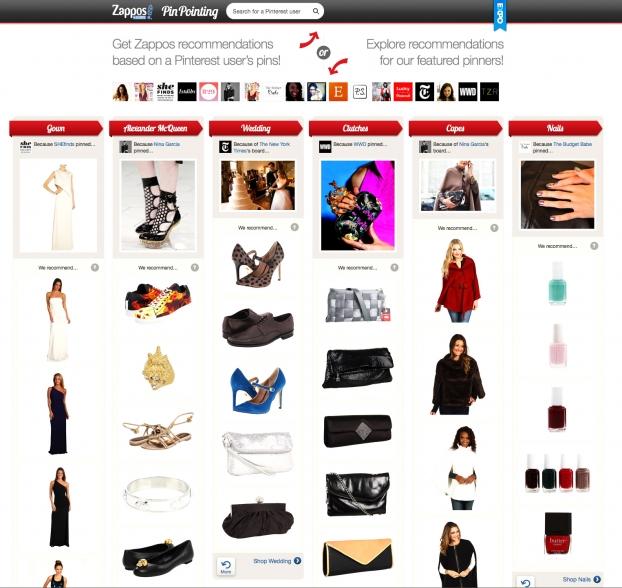 Editor's Pick
Zappos is targeting potential customers with an app that aims to match Pinterest users' styles to its own products. In PinPointing, the online retailer looks at customers' pin descriptions and board names and matches keywords with Zappos products - for example, along the lines of color, material or style.
As the New York Times reports today, there is no official partnership with Pinterest. However, if you type in a Pinterest user's name, PinPointing selects images and boards from that person's Pinterest presence and recommends products based on them.