Even Chocolate Is Getting Political for Election 2016
D.C. Chocolate Maker Harper Macaw Debuts Bars for Every Persuasion
Published On
Mar 14, 2016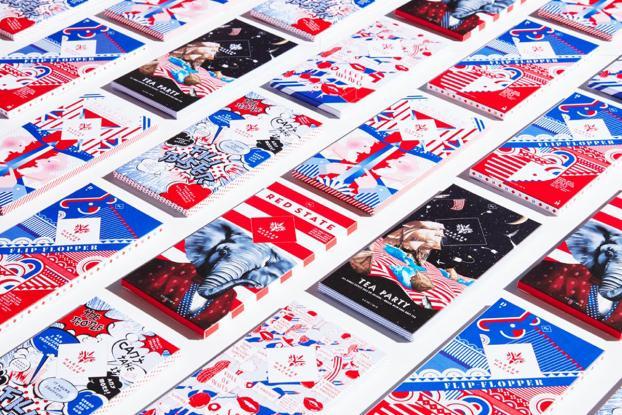 Editor's Pick
As political rivalries get more ridiculous in Election 2016, brands from unexpected categories have decided to get political (like Trojan condoms and Bud Light) and we've seen some fun new products too (like CP&B's Trump valentines cards.)
Here's another one, from Washington D.C.-based chocolate maker Harper Macaw and creative agency Design Army. The two have come together to launch The Political Collection, a politics-themed chocolate range. It's made up of six varieties, packaged in red white and blue and designed to be "deliberately divisive."
You can choose from the "Red State" chocolate bar, a blend of red berries and dark chocolate with a white elephant emblazoned on the wrapper; the "Left Wing," which includes "socially-conscious hazelnuts" and the "Tea Party," which is, of course, infused with English tea. If you don't fit any of these factions, there's also the "Flip-Flopper," which tastes both sweet and salty, the "Taxation Without Representation" bar, designed specially for the residents of D.C and containing bitter chocolate, and the "Filibuster," which has "tactical pretzels and procrastinating peanuts."
The Political Collection will launch for sale on March 21 at Harper Macaw's online shop, and the company will be encouraging people to post on Instagram with the hashtag #votechocolate.
Credits
Date

Mar 14, 2016
Brand:
Client:
Agency:
Need a credit fix? Contact the Creativity Editors