Bringing the photobooth into the iPhone age.
Published On
Jul 12, 2011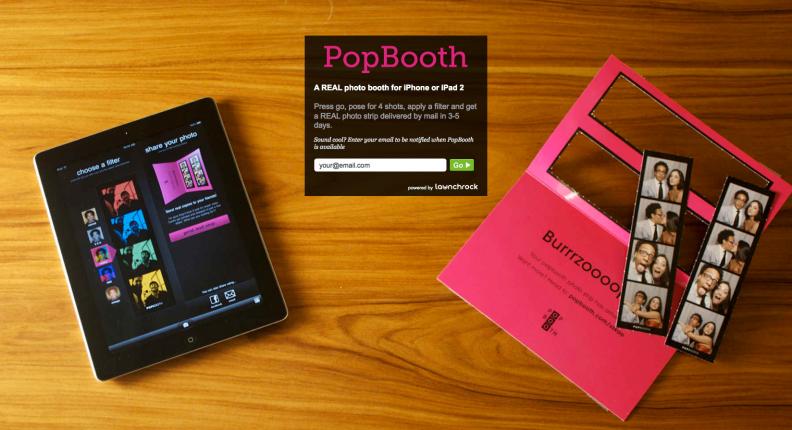 Editor's Pick
Will phone cameras see the demise of the old fashioned photo booth shot? Sincerely, the creators of PopBooth believe you can have both.
With the iPhone and iPad 2 app, you simply take four shots (choosing to apply a filter if you wish), then the site turns them into into a photo strip, similar to what you get in a traditional booth. You then either share via Facebook or get it printed out and shipped to you for $2.99. The creators believe it's ideal for parties and weddings, and the app even has a Party Mode for this purpose.