McCann Erickson-New York : The Push-Pin Contest
Win an internship. And this push-pin.
Published On
Jul 07, 2011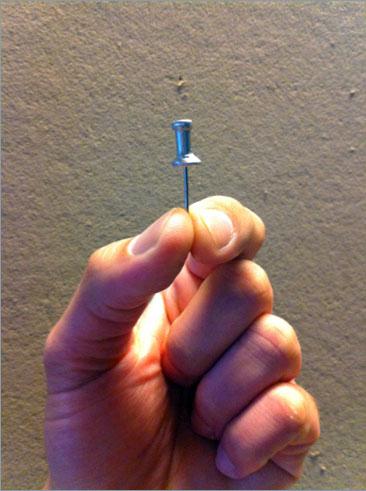 Editor's Pick
McCann New York is inviting young creatives to win a three month creative internship at simply by writing about this push-pin.
The agency says it chose the push-pin specially and asks entrants to choose their format: a short story (743 words or less), a short film (2 minutes 4 seconds or less), a series of photos (no more than 11), an mp3 (3 minutes and 39 seconds max), or some other form of media (no limits).
Anyone interested should send entries to hkmccann@mccann.com. The winning entry will be featured online as well as winning you the internship. Oh, and you'll also win the push-pin.
Credits
Date

Jul 07, 2011
Agency:
Need a credit fix? Contact the Creativity Editors