What are you really giving up?
Published On
Apr 06, 2012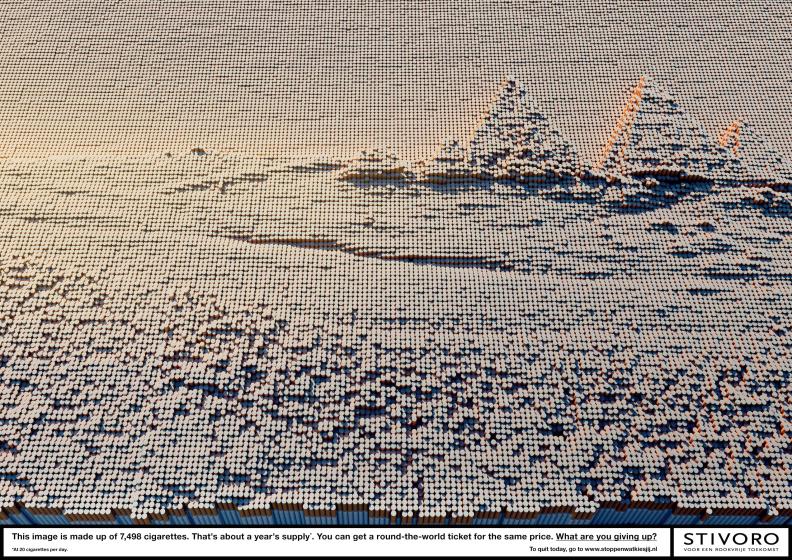 Editor's Pick
What would you achieve if you gave up smoking for a year? Perhaps a trip to Egypt to see the pyramids. These shocking print ads from Iris Amsterdam for Stivoro, the Dutch anti-tobacco agency, are made up of the cigarettes you will smoke and cleverly illustrate what you could get if you didn't.
Three iterations -- Pyramids, Mr. Choo and Open Road -- ask you what you are giving up by not giving up smoking. The Pyramid one is made up of over 7,000 cigarettes (about a year's supply)... and the tagline reads: "You can get a round-the-world ticket for the same price."
Often, a reminder of how much smoking damages your pocketbook and your life's experiences are the best way to convince a smoker to quit... it's a niggling reminder that as cigarette prices creep higher and higher, they're not only a burden on your health, but on your entire life.
Credits
Date

Apr 06, 2012
Brand:
Client:
Agency:
Need a credit fix? Contact the Creativity Editors