Canon's Smart Billboards Help You Frame the Perfect Photo
Real-Time Information Makes You a Better Amateur Photographer
Published On
Dec 15, 2015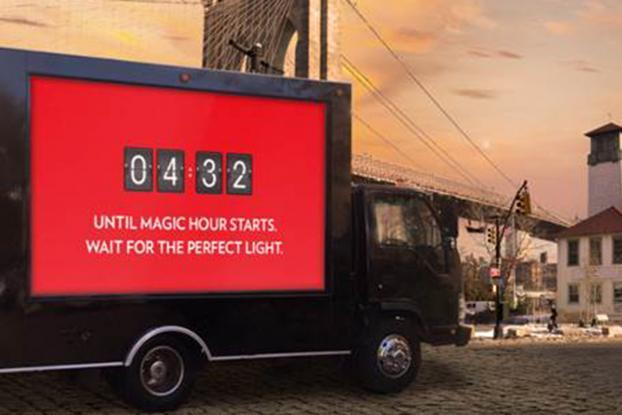 Editor's Pick
Canon is helping tourists and keen amateur photographers to frame the perfect shot, via smart billboards strategically placed in some of New York's most snapped locations.
Three pop-up billboards, at the Flatiron, Central Park South (5th Ave and 59th Street) and the Brooklyn Bridge at Fulton Ferry, are powered by real-time API data including weather conditions, location, traffic and time of day. (For example the billboard at the Brooklyn Bridge counts down to "magic hour" when the sun is setting, to help you get the best angle and lighting.)
Another digital billboard, at Madison Square Garden, will provide hints on how to photograph events there, such as sports tips ahead of a Rangers and Knicks game, and when Billy Joel takes the stage for his upcoming concert. It'll also react to changing weather conditions like fog or a beautiful New York sunset.
The project, which promotes a microsite proferring Canon's online Photo Tips, was handled by 360i. Canon will also have photography experts down at the locations to help people at certain times of day, and promises to respond in real time to anyone who posts on social media about the billboards.
It's all part of the brand's recent push highlighting its photography credentials, which includes its pan- European "Come and See" campaign, shot by directors including Jonathan Glazer.