Sony : Recycle Project Jeans
From the side of the building to your behind.
Published On
Jan 24, 2010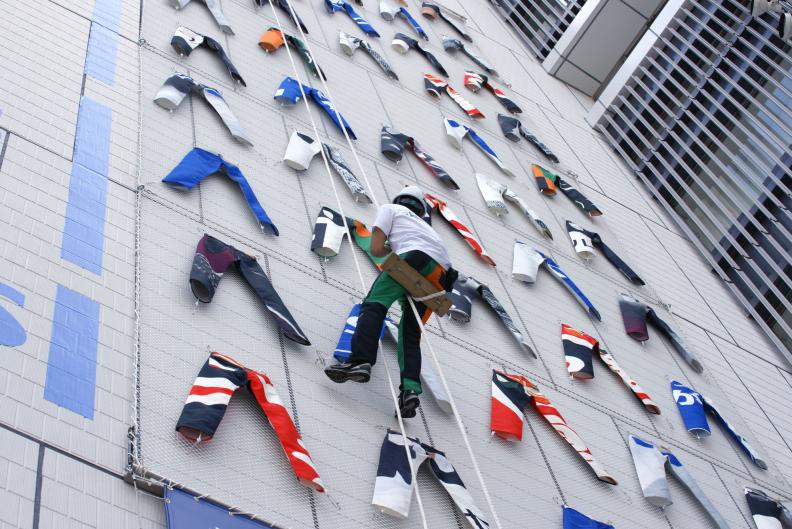 Editor's Pick
We've seen innovative billboard resurrections before, like Mother's Target billboards to bags campaign, or YakPak and Terracycle's new line of goods, but Sony's recent effort via Hakuhodo Kettle takes upcycling to a new level. For the Recycle Project Jeans campaign, Sony tarp billboards were cut up and stitched into one-of-a kind jeans. The pairs were then hung on a side of the Sony Building in Tokyo, where they had previously appeared as billboards, and went on sale for 15,000 yen each. The building's facade became a giant point of purchase site and men decked out in mountain climbing gear would scale the building to retrieve the goods for buyers. "The Wall Sale" earned Sony about $400,000 worth of media attention, and the proceeds from the jeans made up for the cost campaign. But to extend the recycling message even further, Sony donated those funds to restoring world landmarks.
See the
Sony Recycle Project case study here
.
Credits
Date

Jan 24, 2010
Brand:
Client:
Agency:
Creative Director:
Art Director:
Copywriter:
Designer:
Producer:
Producer:
Need a credit fix? Contact the Creativity Editors