Samaritans of Singapore (SOS) Show Hidden Pain for Suicide Prevention Campaign
Read between the lines. Or flip them over.
Published On
Jun 20, 2013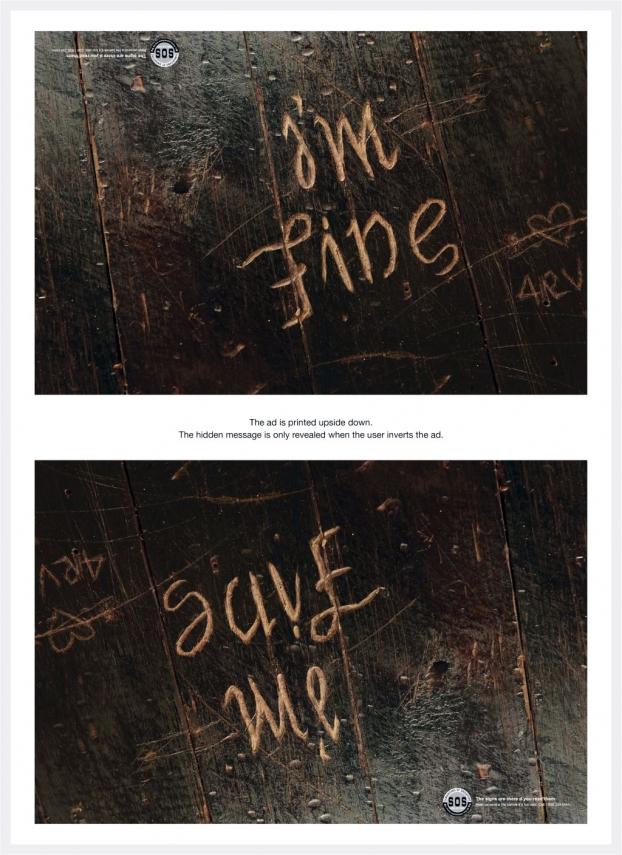 Editor's Pick
Samaritans of Singapore (SOS) enlisted the help of the country's Publicis branch for this ongoing "Hidden Pain" awareness campaign for suicide prevention. The idea was simple: reminding the public to pay attention to what lies beneath a happy face and peppy speech, by demonstrating how looking at words from a different angle can bring forth an entirely different meaning. For example, "I feel fantastic" might be cloaking "I'm falling apart."
While it is currently a print campaign, the team will be adding posters, launching exhibitions and school giveaways to increase their reach. What started out as a local campaign has begun resonating with people all over the world and the images are now being spread over twitter, tumblr and other social networking platforms. Copywriter, Pei Ling Ho, says the positive response the campaign has generated online "has been heartwarming for all of us here, especially because suicide prevention is everyone's business."
Credits
Date

Jun 20, 2013
Client:
Agency:
Worldwide Creative Director:
Chief Creative Officer:
Associate Creative Director:
Art Director:
Copywriter/Art Director:
Copywriter/Art Director:
Copywriter/Art Director:
Typographer:
Typographer:
Photographer:
Digital Imaging:
Producer:
Agency Producer:
Need a credit fix? Contact the Creativity Editors