Cape Town Store Will Sell You Clothes in Exchange for Organ Donation
Sign up to be an organ donor, and shop in return.
Published On
May 31, 2013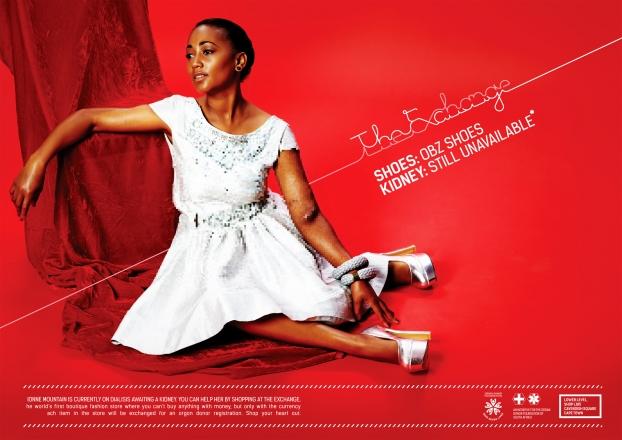 Editor's Pick
There's a hot new store in Cape Town's Cavendish Square, and it doesn't take cash, card or check. But it will take your kidney. The Organ Donor Foundation and agency NATIVE have launched "Shop Your Heart Out," a pop-up store that sells shoes and clothes in exchange for customers signing up to become organ donors. The ads feature patients who are currently on the waiting list for organs. .
Credits
Date

May 31, 2013
Brand:
Client:
Agency:
Need a credit fix? Contact the Creativity Editors