New York Department of Transportation : Skeletal Warning Signs
Check your speed. Or else.
Published On
May 16, 2011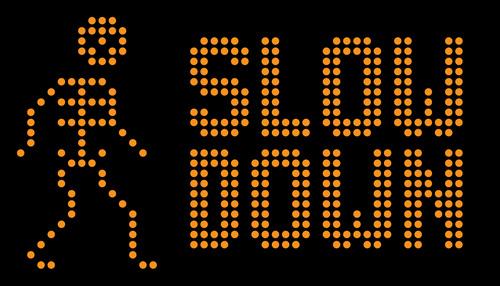 Editor's Pick
As part of the New York City Department of Transportation's "That's Why It's 30 Campaign," the Barbarian Group came up with this new digital signage warning drivers of the perils of driving past the speed limit.
According to the DOT, when pedestrians are struck by a vehicle at 30mph, they have an 80 percent chance of survival, versus being struck at 40 mph, in which case they'd have a 70 percent chance of dying. The Barbarian Group used the DOT's wanco matrix sign and a speed radar to create a speed board reminding New Yorkers to check their mph. The sign typically features a pedestrian with the posted 30 mph speed limit, but if cars surpass that, it changes to an image of a skeleton with the message "Slow down."
Read more about the effort on The Barbarian Group blog.
Credits
Date

May 16, 2011
Agency:
Need a credit fix? Contact the Creativity Editors