Ivan Cash : Snail Mail My Email
Fall back in love with letters.
Published On
Jul 18, 2011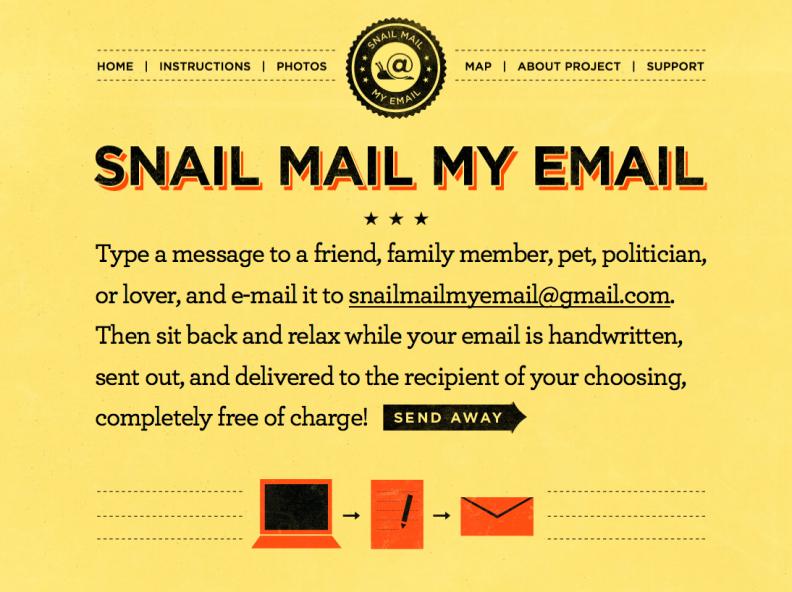 Editor's Pick
When was the last time you sent a handwritten letter? Former Wieden + Kennedy Amsterdam art director Ivan Cash created Snail Mail My Email, a a month-long art project aimed at inspiring people to rediscover the lost art of letter writing.
You simply go to the site and send in an email of up to 200 words, which you can customize with one item (for example, a doodle, petal, lipstick kiss or your own graphic). The service will then transform your email into a handwritten letter physically mailed to your recipient, free of charge. The letters written will be showcased on the site, which is live until August 15th.