Hans Brinker Budget Hotel : Sorry
The World's Worst Hotel apologizes.
Published On
Sep 26, 2011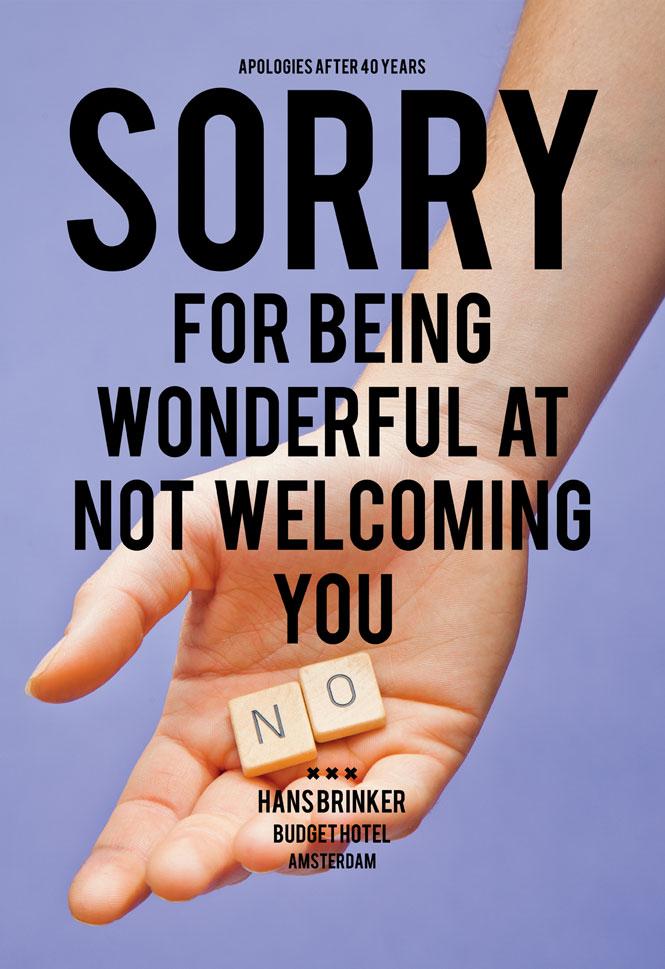 Editor's Pick
Back in the 90s, Amsterdam's Hans Brinker Budget Hotel ran ads proudly declaring itself the Worst Hotel in the World. It even published a bookof the same name.
Now, after 40 years of terrible service, the Hans Brinker is saying sorry. As these print ads by KesselsKramer proclaim, it really is apologizing for losing travelers' luggage, ensuring them a bad night's sleep and generally being less than welcoming.
There's no actual promise that things will change, of course. That would presumably be a step too far....
Credits
Date

Sep 26, 2011
Brand:
Client:
Agency:
Director:
Creative:
Creative:
Creative:
Production:
Photographer:
Need a credit fix? Contact the Creativity Editors