Swarovski : Sparkling Gift Assistant
For every Valentine's need.
Published On
Feb 06, 2012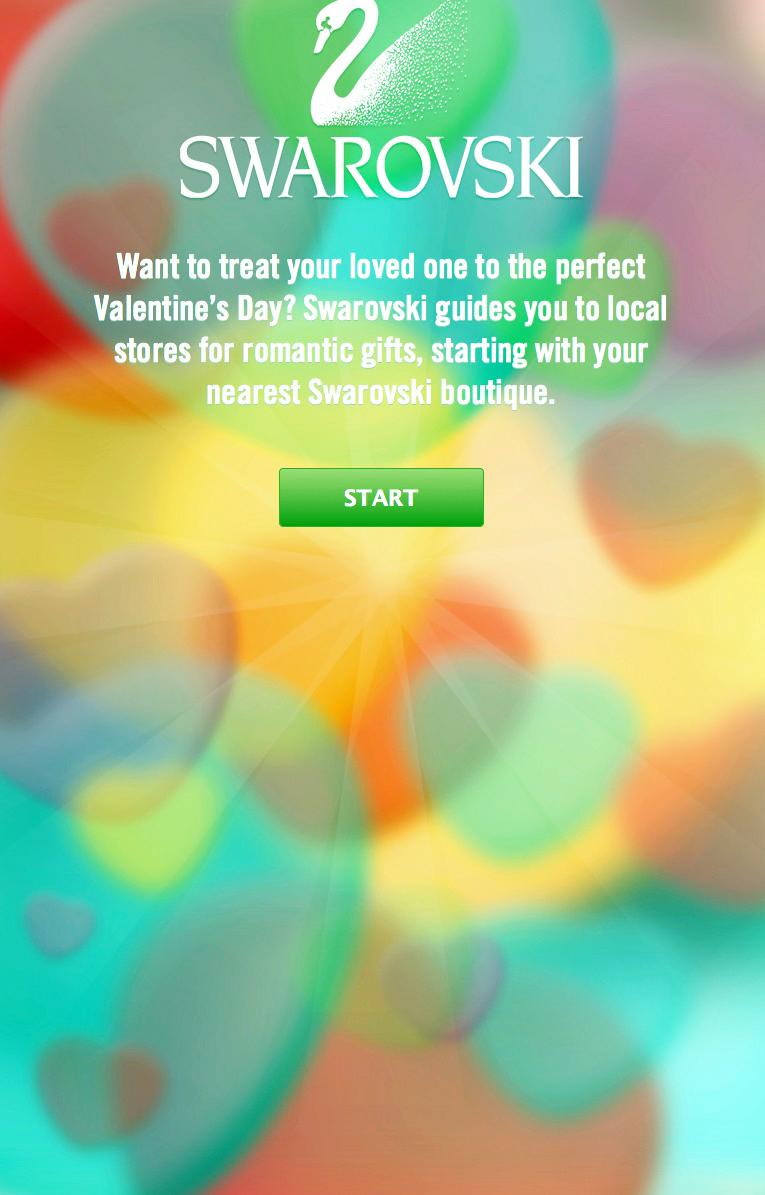 Editor's Pick
Jeweller Swarovski is gearing up for Valentine's Day with digital fun both for those with and without dates.
A mobile site, Sparkling Gift Assistant, helps you plan the perfect occasion, uses Google Places to give you directions to your nearest florist, spa, chocolate shop, romantic restaurant and more. Meanwhile the Facebook app, Sparkling Personals, creates a personal ad based on your Facebook profile, birthdate and star sign.