Stella Artois : Stella Artois Online
Using the just launched web-exclusive short film La Bouteille as both an introductory video and a navigation base for its newly relaunched website, Belgian brew Stella Artois is seeking to push itself with
Published On
Sep 19, 2007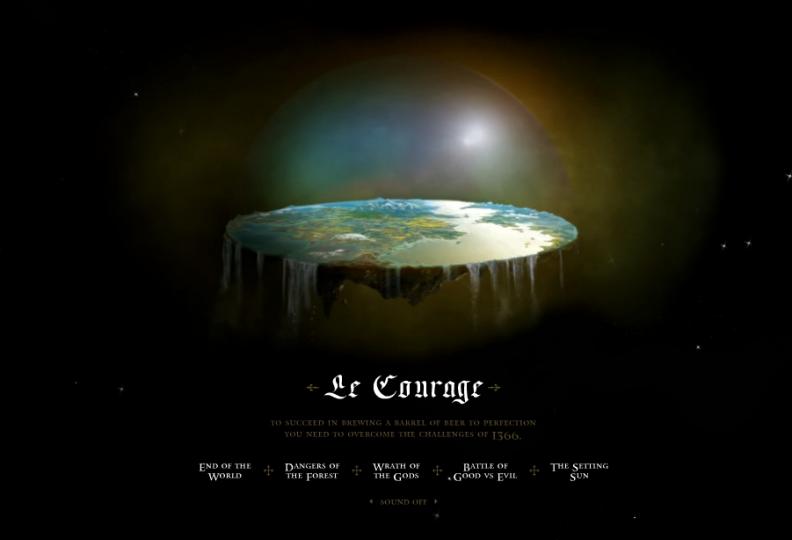 Editor's Pick
Using the just launched web-exclusive short film La Bouteille as both an introductory video and a navigation base for its newly relaunched website, Belgian brew Stella Artois is seeking to push itself with a web experience that melds a throwback concept with a host of digital challenges developed courtesy of Lowe Worldwide.

With three separate Lowe offices (Stockholm, London and South Africa) providing creative input and video footage,  the ambitious project provides Stella lovers and newcomers with varied selection of sections to investigate. The section dubbed "Le Courage" gives you a firsthand look at what it was like to be a master brewer back around Stella's initial conception in 1366. In "Le Etranger," visitors can enter an old-fashioned saloon filled with old-world, accordion-fed music and challenge the bartender to properly pour a Stella or watch him show you how it's done with the nine-stage pouring ritual.

More visually enticing is the 3D-animated challenge "Le Defi" that puts visitors' minds (and limbs) to the test by asking them to rescue a fresh-poured goblet of Stella from a complex trap that wouldn't be out of place in the Saw films. 
Read more in Behind the Work
Credits
Date

Sep 19, 2007
Client:
Agency:
Creative Director:
Creative:
Creative:
Creative:
Creative:
Copywriter:
Copywriter:
Motion/Web Design:
Motion/Web Design:
Motion/Web Design:
Motion/Web Design:
Motion/Web Design:
Programmer:
Programmer:
Programmer:
Agency Producer:
Agency Producer:
Agency Producer:
Director:
Director:
Director:
Photographer:
Photographer:
Photographer:
Brand:
Need a credit fix? Contact the Creativity Editors