A Starry Sky Envelops City Dwellers in Stella's Interactive Holiday Project
Installation by Mother London and UNIT9 Launches in New York and Buenos Aires
Published On
Dec 15, 2015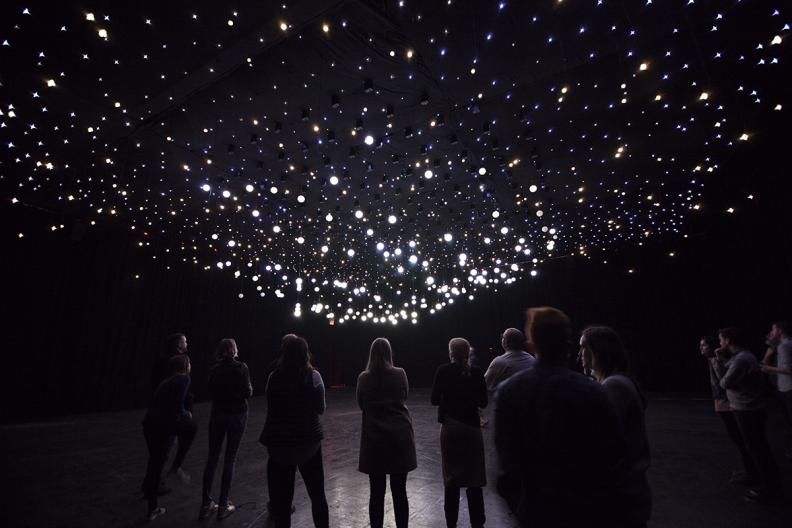 Editor's Pick
In its holiday campaign, Stella Artois aims to give city dwellers a taste of something they don't get to experience too often -- a starry sky. The brand has launched a pop-up installation in New York and Buenos Aires that recreates a twinkling night sky and lets people interact with it.
The installation, by Stella's lead agency Mother London and production company UNIT9, was created using over 500 kinetic LED bulbs arranged in clusters, with motion-triggered lights placed throughout the starscape and a built-in audio reactive element mimicking the actual range of sound that stars make.
As guests walk along a mirrored floor toward the center of the installation, the "stars" become more dense and select lights that gravitate toward the person, making them the center of the star's orbit, and directing them toward the brightest stars in the installation. As guests reach up to those stars, their light drifts towards them, and built-in cameras take a photo which can then be retrieved at the end of the experience. The idea is for people to share on social media with the hashtag @StellaArtois #GiveBeautifully.
New Yorkers got to experience the pop-up last week, while Buenos Aires will get it from Dec. 17-19.
Credits
Date

Dec 15, 2015
Brand:
Client:
Agency:
Production Company:
Need a credit fix? Contact the Creativity Editors