Synchroness : Synchroness
The art of merging music and picture.
Published On
Aug 11, 2011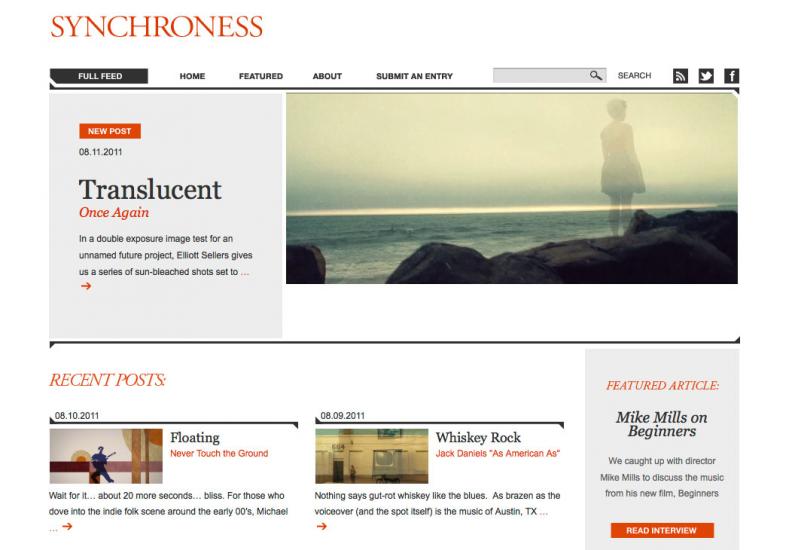 Editor's Pick
Those who enjoy artful blending of moving image and sound may appreciate Synchroness, a new blog by industry music pros that curates interaction of music and picture. Launched by music company Expansion Team's Carter Butler and Alex Moulton, along with AIGA editorial director Sue Apfelbaum and designer Julie Arsenault, the site reviews the artful intersection of music and image in everything from film clips and sports videos to fashion profiles, music videos and spots.
Credits
Date

Aug 11, 2011
Brand:
Client:
Founder:
Founder:
Founder:
Founder:
Need a credit fix? Contact the Creativity Editors