Wallpaper : Test Your Color Sense
Published On
Feb 09, 2011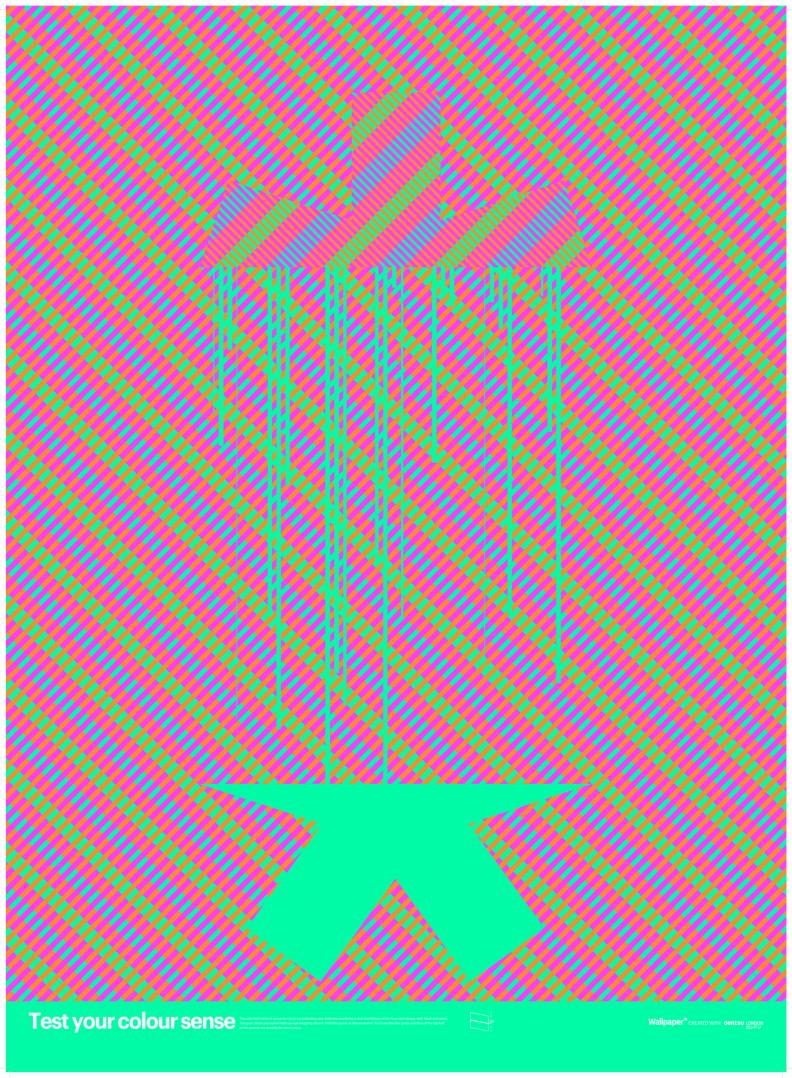 Editor's Pick
Dentsu worked with a leading expert on optical illusions, Professor Kitaoka, to create its latest collaboration with Wallpaper* . Its visually stunning A2 poster pull-out for the March issue is aimed at encouraging readers to play with and think about the nature of color and perception.
Ida Rezvani, managing director of Dentsu London explains: "The image is a basic illustration of the difference between true color and perceived color which makes one single color (in this case aqua) appear strongly either blue or green when set within this context."
The technique and the color theory is explained in an article on wallpaper.com which includes an interview with Professor Kitaoka. The previous collaboration, Moving Wallpaper in October 2010, resulted in one of the magazine's best-selling issues ever.
Credits
Date

Feb 09, 2011
Brand:
Client:
Agency:
Copywriter/Art Director:
Creative Consultant:
Need a credit fix? Contact the Creativity Editors