Break Your January Diet With These Edible Chocolate Posters
Baldwin& Created Campaign for Videri Chocolate's Fifth Anniversary
Published On
Jan 10, 2017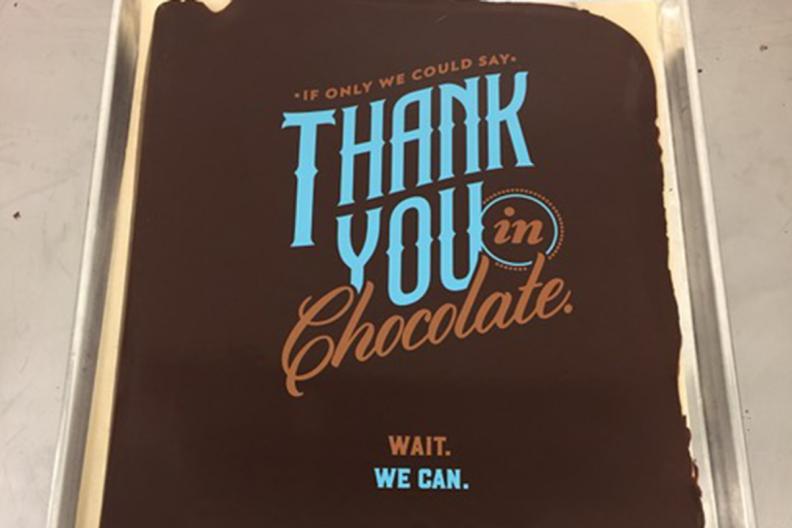 Editor's Pick
If you're trying to avoid chocolate this January, look away now. To celebrate its fifth anniversary on Jan. 15, Raleigh, North Caroline-based Videri Chocolate Factory has created edible chocolate posters as part of a campaign by agency Baldwin&.
The two-pound chocolate posters were handcrafted by Videri co-CEO and chocolate maker Sam Ratto, using 70 percent dark craft chocolate. Each poster bears one of three headlines: "If only we could say Thank You in chocolate. Wait. We can," "In celebration of our 5th anniversary, enjoy this tasteful poster," and "Dear Raleigh, thanks for 5 amazing years. Now eat this thing before it melts."
The chocolate posters are being displayed at Videri, local restaurants, stores, breweries, art galleries and other places that get foot traffic in the run-up to the anniversary -- and anyone can break off a piece of chocolate to enjoy.
Credits
Date

Jan 10, 2017
Brand:
Client:
Agency:
Need a credit fix? Contact the Creativity Editors