A hanging Train? Yes please.
Published On
Mar 27, 2012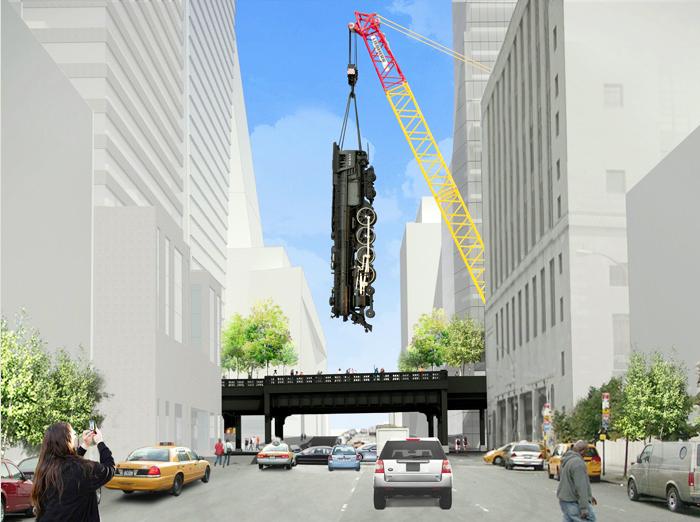 Editor's Pick
Here's an intriguing idea that's currently on the table as discussions continue around what the rail yard section of The Highline will look like. Artist Jeff Koons conceived of Train, an art installation idea that could hang near the 10th Avenue spur of the park. Train is a full-size replica of a 1943 Baldwin 2900 steam locomotive that will be suspended from a crane.
The installation idea has been passed around. In 2005, there was a possibility that Train would be installed in a future plaza on West 18th Street and 10th Avenue, but its size was too big. Other ideas have included a plan to install Train at the Los Angeles Country Museum of Art, but the museum is supportive of this amazing plan to have it at The High Line as well.
Credits
Date

Mar 27, 2012
Brand:
Client:
Artist:
Need a credit fix? Contact the Creativity Editors