UNIQLO : UNIQLOOKS Summer 2011
Style yourself, and face the critics.
Published On
Jun 07, 2011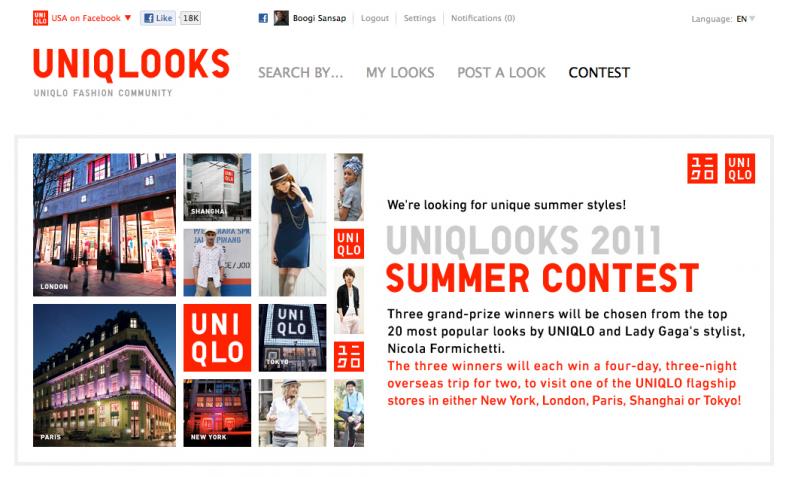 Editor's Pick
Uniqlooks is an online community launched by fashion retailer Uniqlo centering on fashion styling. Visitors choose from various Uniqlo items to make an outfit, upload pictures of themselves via their Facebook account, and get others to critique their choice of look (the site says it will be strict about unproductive or insulting comments).
There's also a competition element; three prizewinners will be chosen from the 20 most popular looks and win a four day trip for two to one of Uniqlo's flagship stores in New York, London, Paris, Shanghai or Tokyo.