NABS : Vintage Intern Auction
Make Canadian creatives yo'bitch for a day.
Published On
Dec 12, 2011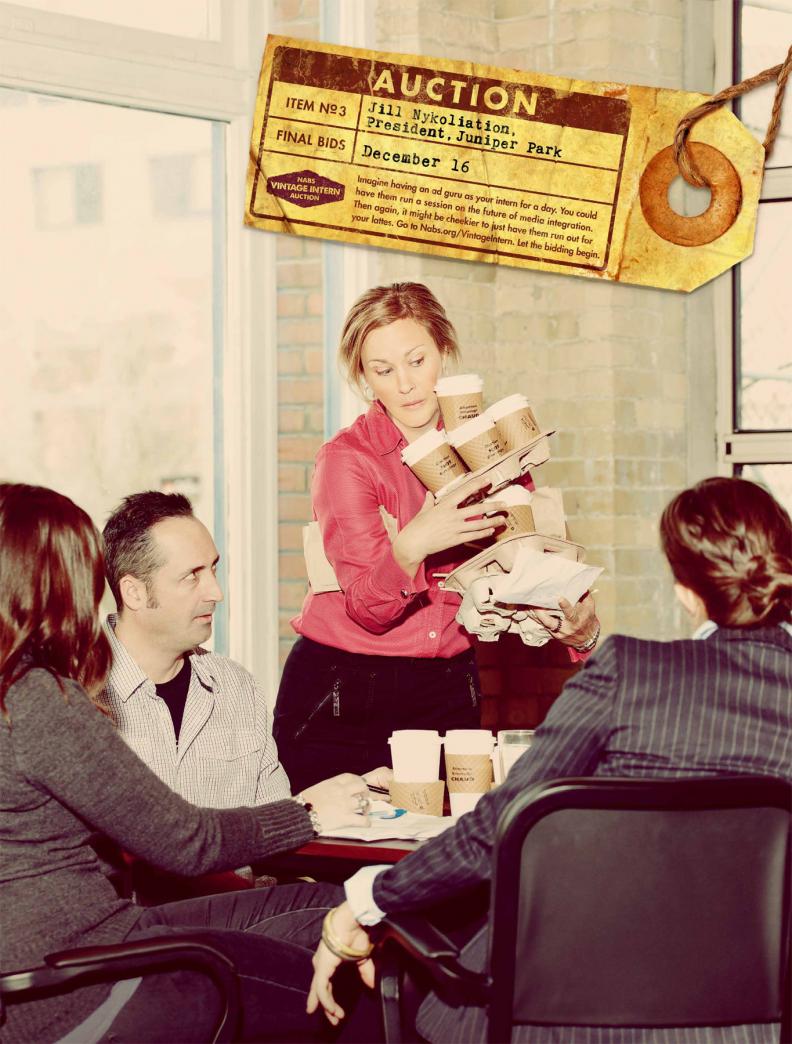 Editor's Pick
This Christmas, you can get yourself a new intern - and they might just be a talented veteran creative. Canada's National Advertising Benevolent Society (NABS) is putting a different spin on its annual fund-raising calendar this year with Vintage Intern Auction, an idea created by Zula Alpha Kilo. You can bid for the services of nine industry veterans including Rethink's Chris Staples, Taxi's Paul Lavoie, Sid Lee's co-founder Philip Meunier, Zulu president and creative director Zak Mroueh and others to be your 'intern' for a day. They'll wash dishes, fetch your coffee, pick up your dry cleaning and more - and if you're lucky, they might even create a campaign for you. Final bids are due by December 16, so get cracking.
Credits
Date

Dec 12, 2011
Agency:
Brand:
Client:
Need a credit fix? Contact the Creativity Editors