Denny's : Watch With Mother
A sketch show-with a horrific twist.
Published On
Apr 11, 2012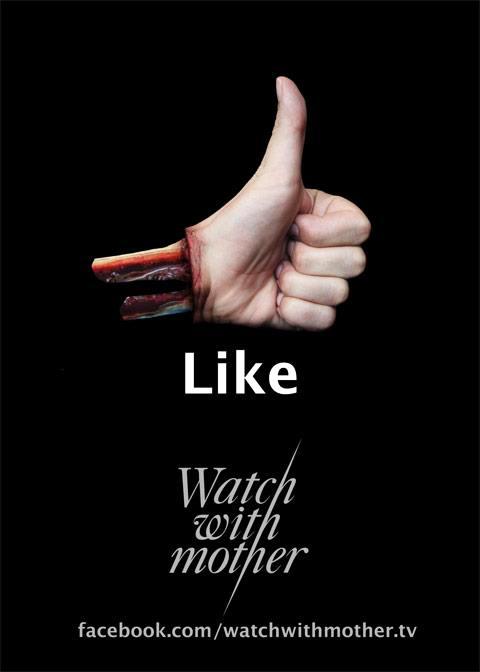 Editor's Pick
Directors/Artists collective The Glue Society just released this poster and teaser for "Watch with Mother," a upcoming series that takes the "sketch" idea typically used in comedy, and applies it to the horror genre.
"Following on from working on music videos and art projects, as a group we wanted to see what might happen by bringing our somewhat subversive approach to a tv-style project," says Glue Society co-founder Jonathan Kneebone about the self-initiated and self-funded project.
Kneebone explains "it's very much dark entertainment, not light. The 'effect of having a 'sketh horror' show is quite disorienting. Things that might otherwise seem innocent become scary. And things which might normally be horrific can become oddly humorous."
The show aims to innovate not just in content, but also via its release, which will be through a special app. The teaser gives you just a taste of what's to come when the show launches on June 13. Check out the series' Facebook page for updates, teasers and access to behind the scenes material pre-launch.