Nivea : Wrapped in Friendship
Wrap your gifts in Facebook.
Published On
Dec 19, 2011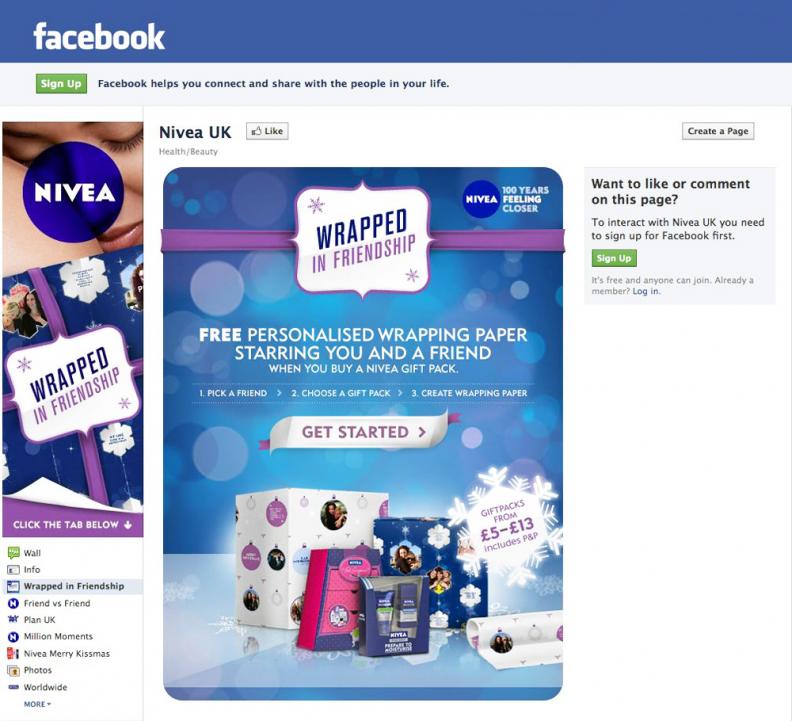 Editor's Pick
The latest brand to mine your social networking data for creative ideas is Nivea (UK), which is offering personalized wrapping paper via Facebook when you buy a gift pack for a friend. You pick a friend, choose a gift pack, and the app creates the wrapping based on your wall posts, pictures and interaction with that particular friend on Facebook. But, be warned - it's best to choose a friend you have lots of FB interaction with - otherwise, as when this tester tried to create one for her sister, you'll get paper printed with boring messages such as "have a wonderful day - let's speak later".