Papercut Shop : Is This Your Life?
You wonder why you're reading this ad
Published On
Mar 22, 2011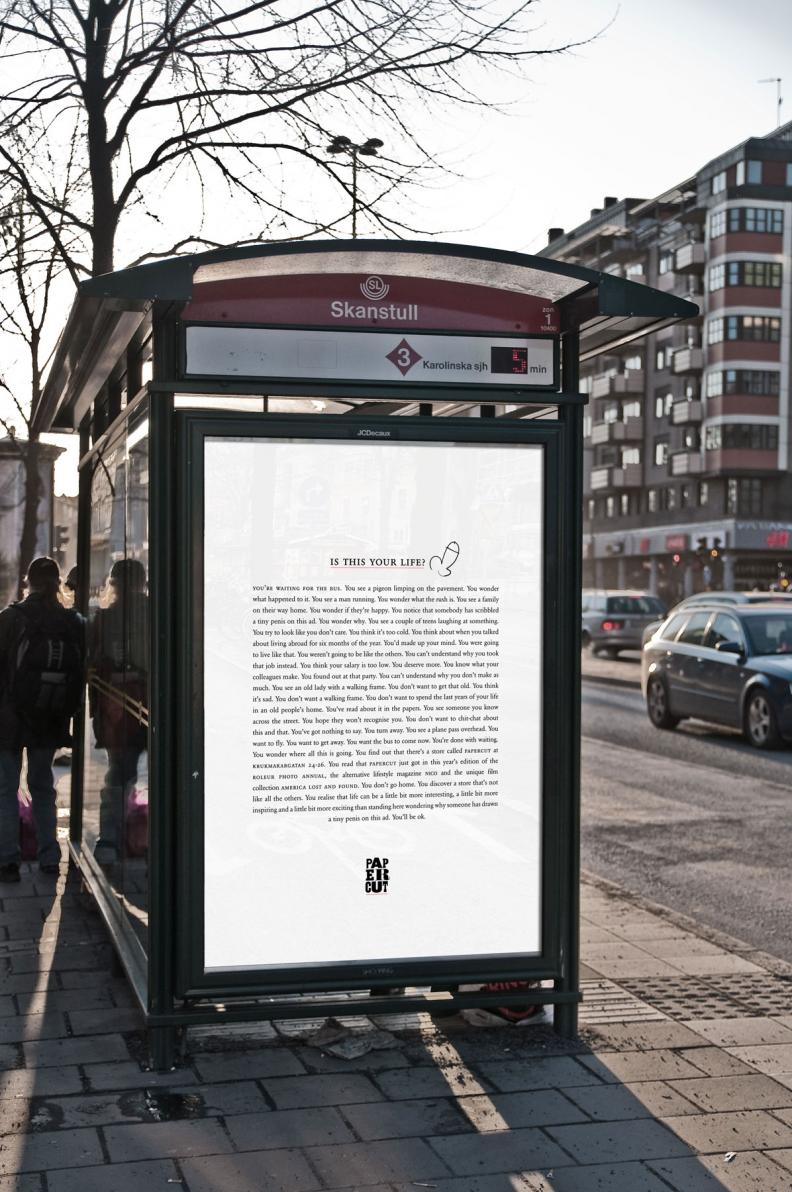 Editor's Pick
Following its previous print ad, which featured a copywriter's life saga, Sweden's Papercut Shop launches an outdoor ad which also ruminates on life and everyday boredom in the form of an internal monologue. There's also a tiny penis to think about.
Credits
Date

Mar 22, 2011
Agency:
Brand:
Client:
Copywriter:
Art Director:
Production:
Need a credit fix? Contact the Creativity Editors