Rob Goldstone: The PR Man Behind Trump Jr.'s Russian Meeting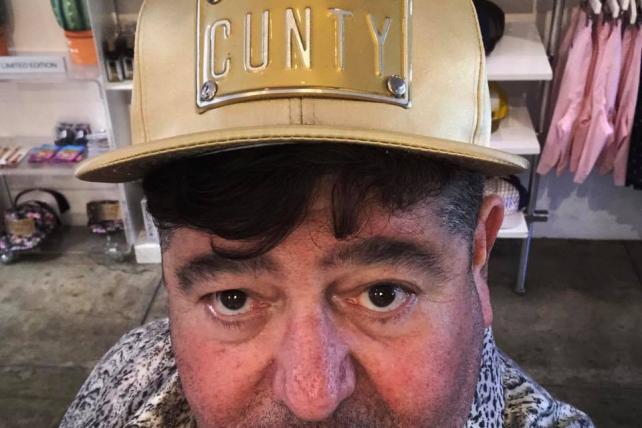 Photo credit: Robert Goldstone via Facebook.
Rob Goldstone was a little-known publicist until this weekend, when The New York Times reported that he helped set up a meeting last year between Donald Trump Jr. and a Russian lawyer promising damaging info about Hillary Clinton. Monday night the Times added reporting that Goldstone told Trump Jr. that "the material was part of a Russian government effort to aid his father's candidacy."
Now Goldstone, the co-founder of Oui 2 PR -- which refers to itself on Facebook as a "boutique entertainment company offering a full range of music management, public relations, event planning, creative marketing services" -- is all over the news. So Ad Age made this handy diagram about the man and just about everyone his PR shop touches, from President Trump to Betty White. Click a name to jump to the key info below.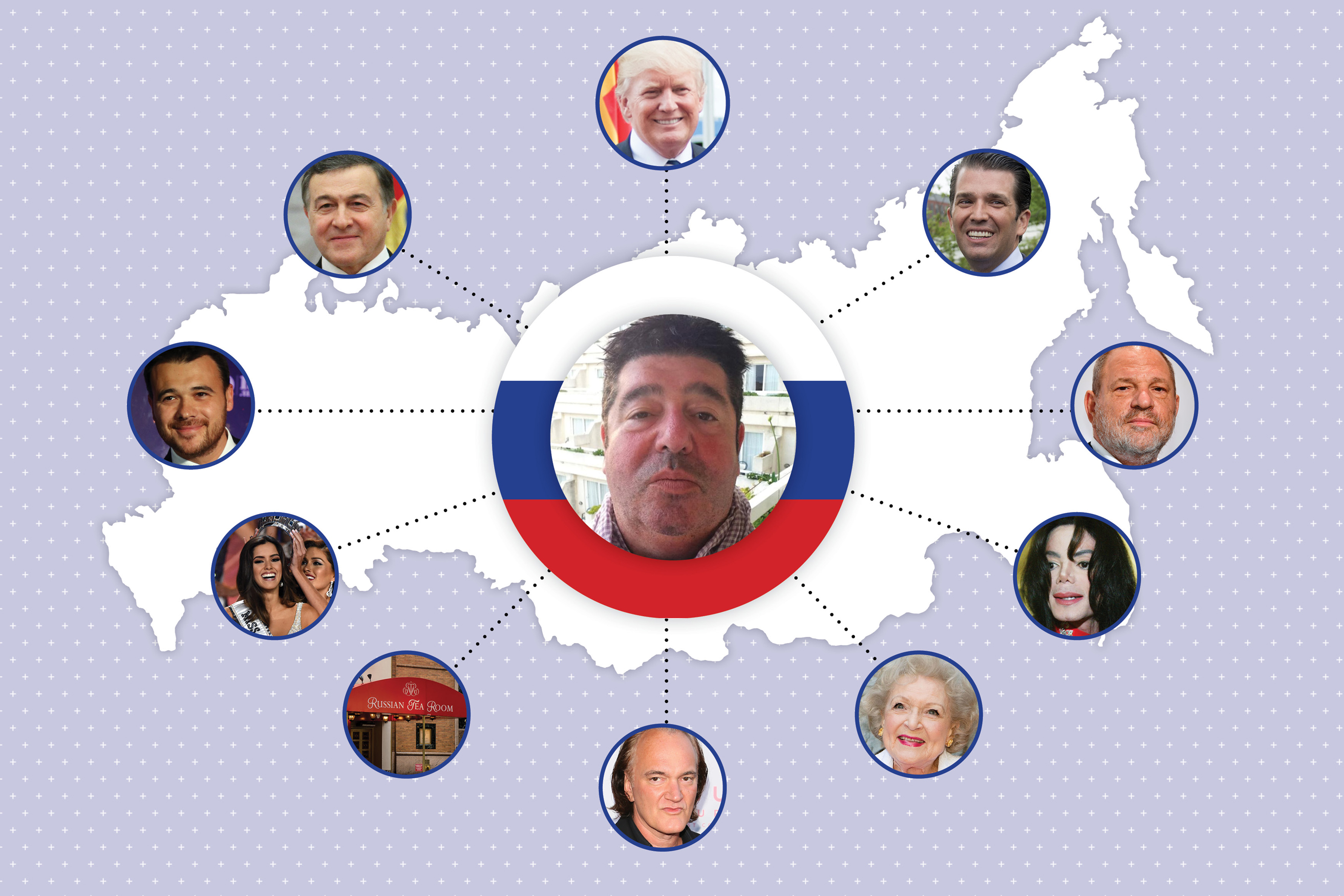 Photo credits: Rob Goldstone: via Facebook; Donald Trump: White House official photo; Others: Getty.
Russian Pop Star Emin
Oui 2 PR works with Moscow-based musician Emin, who sings in both Russian and English and is the son of billionaire business tycoon Aras Agalarov. David Wilson, director and co-founder of Oui 2, told Ad Age via email that Goldstone arranged the meeting between Trump Jr. and the Russian lawyer on behalf of Emin.
Aras Agalarov
Aras Agalarov, a developer who had planned to build a Trump Tower in Russia before Trump ran for president, seems like a Russian version of Trump. (That makes his son, the Russian pop star Emin, somewhat of a Donald Trump Jr. in his own right. "We thought that building a Trump Tower next to an Agalarov tower — having the two big names — could be a really cool project to execute," Emin said in an interview with Forbes earlier this year.) Aras Agalarov and Trump have maintained contact since the election, according to Emin.
President Donald Trump and Emin
In 2013, Trump starred in a music video for the song "In Another Life" by Emin, the Russian singer and son of the developer Aras Agalarov (see above).
@AgalarovAras I had a great weekend with you and your family. You have done a FANTASTIC job. TRUMP TOWER-MOSCOW is next. EMIN was WOW!

— Donald J. Trump (@realDonaldTrump) November 11, 2013
Miss Universe
Goldstone has worked on Miss Universe events, once owned by Trump, over the years. His agency's website highlights the Miss Universe Pageant from 2013 in Moscow as one of its projects. According to Forbes, about five years ago Trump invited the developer Aras Agalarov and his son Emin to Miss USA in Las Vegas, after which they signed a $7 million licensing agreement to host Miss Universe at one of their properties.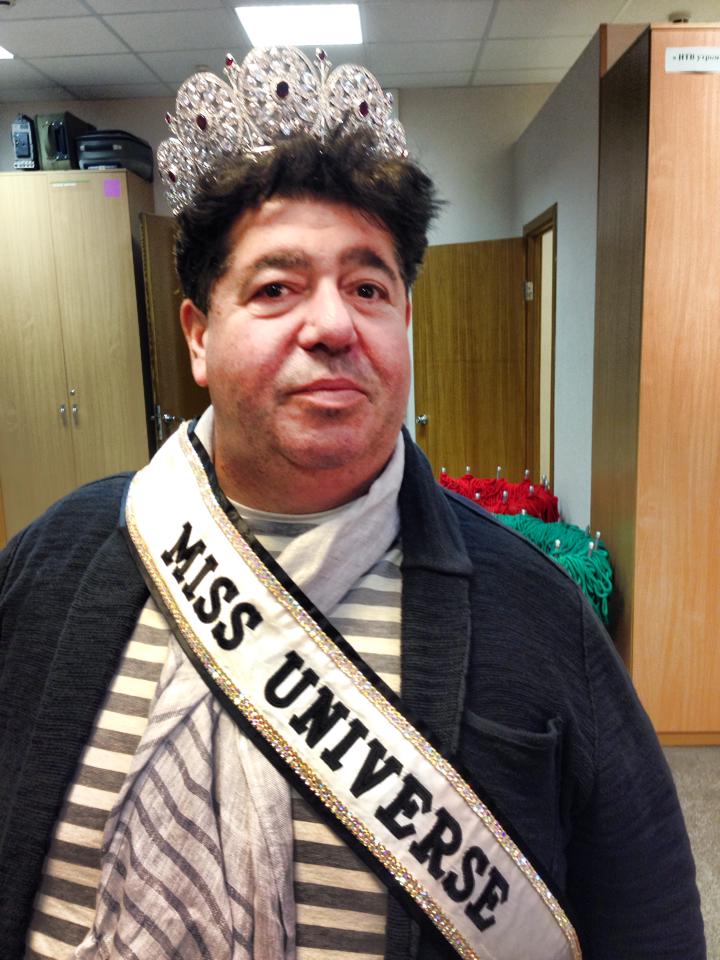 Photo credit: Robert Goldstone via Facebook.
The Russian Tea Room
New York's
Russian Tea Room
is listed as one of Oui 2 PR's "past and present clients" on Facebook. In 2012, Oui 2 helped with an album launch party for Russian pop star Emin that was held at The Russian Tea Room and included "Emin-tinis."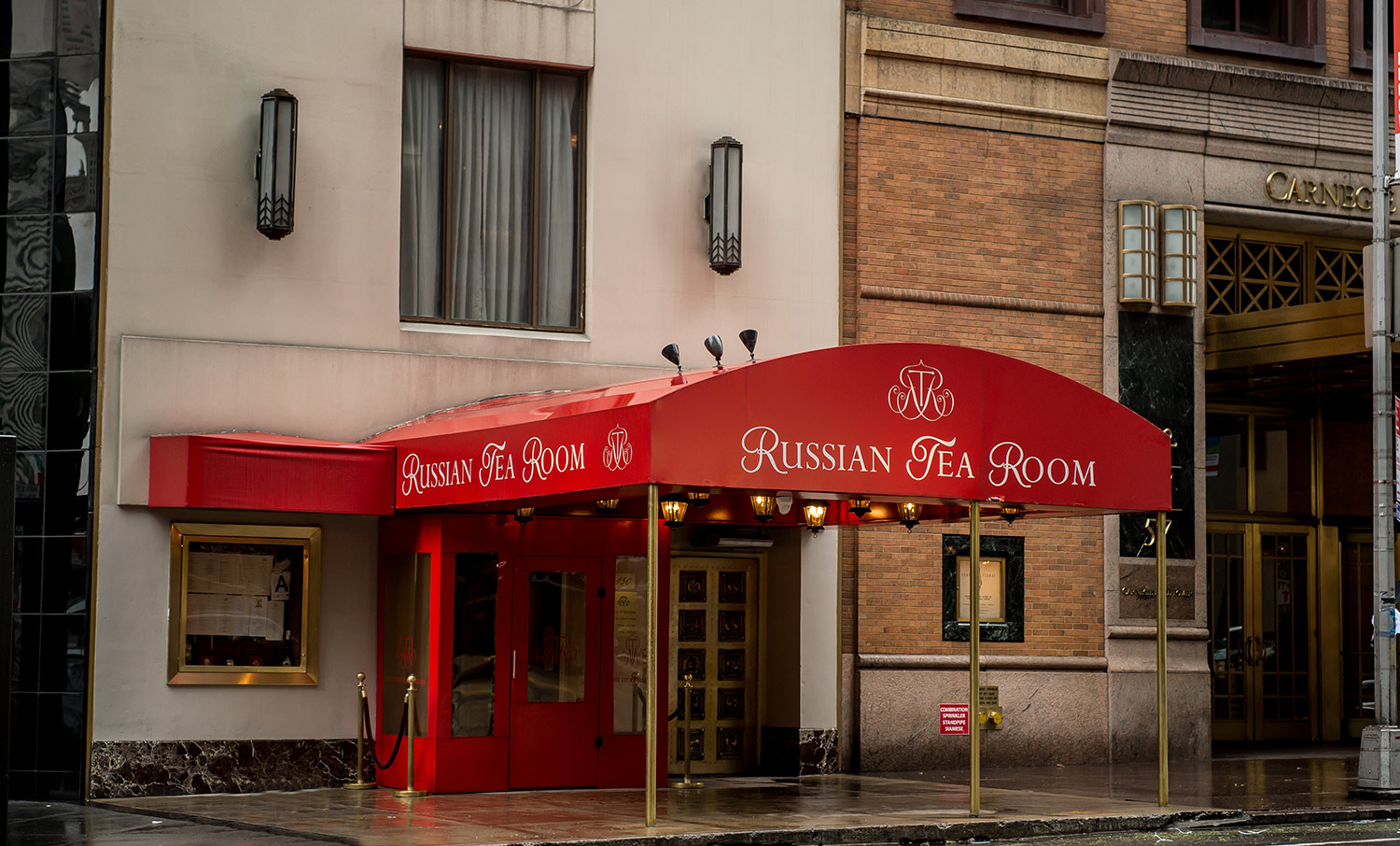 Photo credit: The Russian Tea Room.
Current clients
"We don't talk about current clients/projects generally, but our next large event is the Friars Club Roast of Harvey Weinstein at the end of the year," said Goldstone partner David Wilson via email. He added that Goldstone will be traveling out of the country until that time.
Betty White and Quentin Tarantino
Oui 2 has worked with the Friars Club for several years, including the roasts of Betty White in 2012 and Quentin Tarantino in 2016.
Michael Jackson
According to Goldstone's bio on the Oui 2 PR website, Michael Jackson asked Goldstone, a former journalist, to "accompany him exclusively on his 1999 Australian tour."
Twitter and Instagram
Oui 2's Twitter and Instagram accounts are both private. The agency has 1,353 Instagram followers and 492 on Twitter.
Graphics by Tam Nguyen. Web production by Chen Wu.