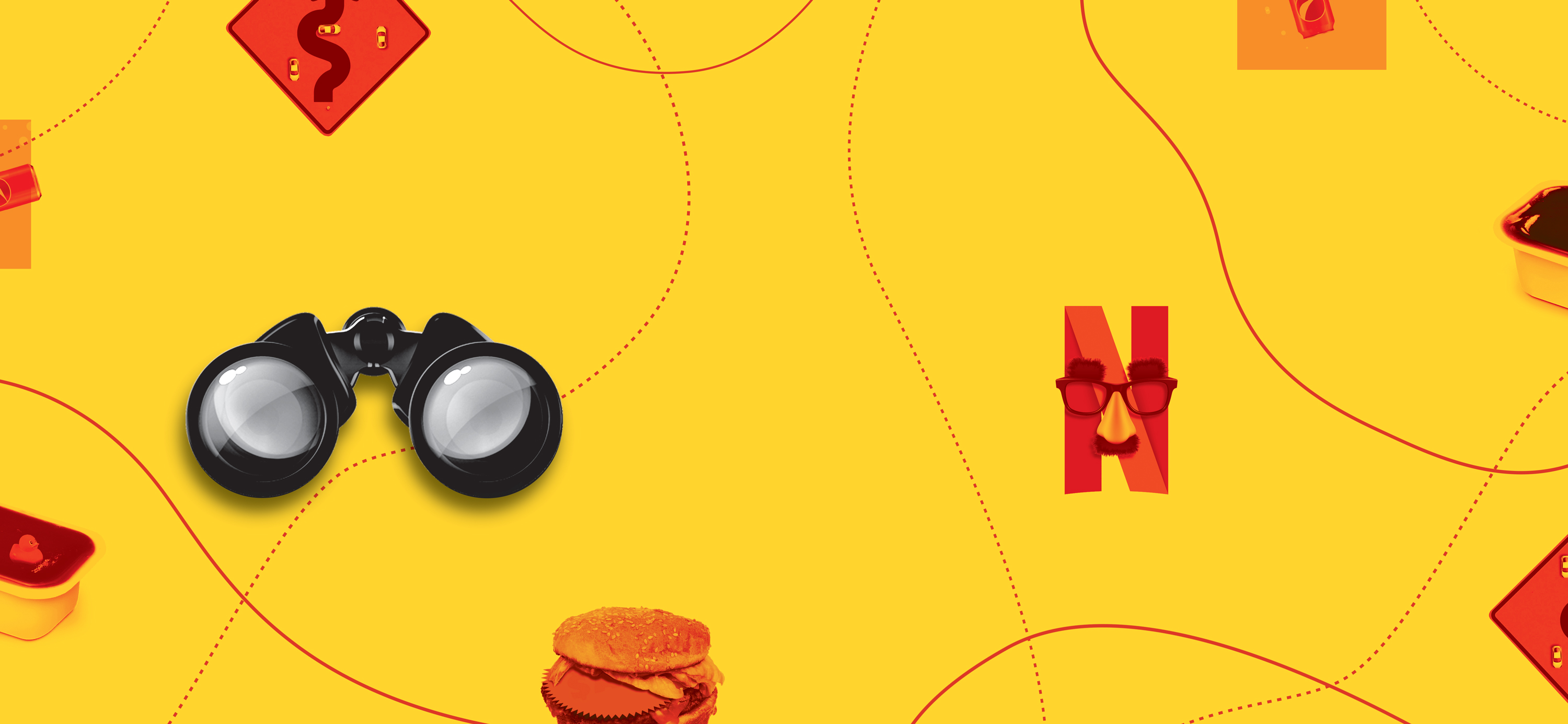 Rolling into 2018 like...
Ad Age's 2018 Industry Predictions
Happy New Year!
It's a week into 2018 and your first quarter is just beginning. Take a break from going about your business to take in our predictions—because in a world that's gotten so chaotic, it's good to know there are a few things we can definitely (maybe) count on. Even if they aren't all good.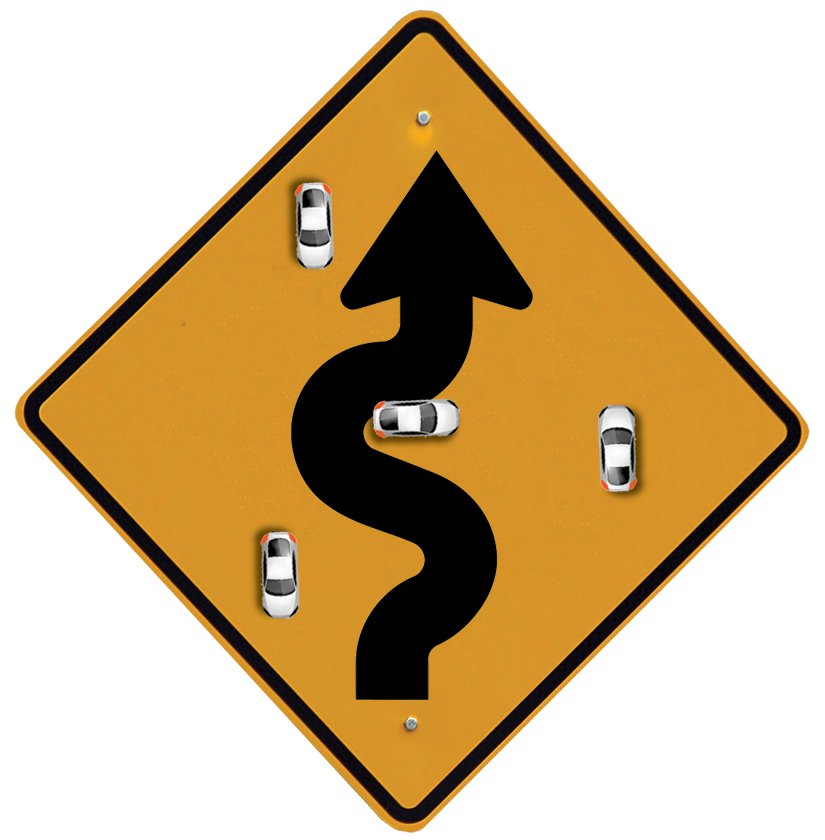 Threats persist in auto market
Auto sales dipped 1.8 percent in 2017, ending a seven-year streak of yearly gains. While newly passed federal tax cuts are expected to help boost buyer confidence in 2018, marketers must contend with rising threats from car-sharing services that offer young urban dwellers an alternative to ownership. As a result, brands and dealers will need to continue to experiment with alternative methods like subscription-based buying. Meanwhile, marketing will have to work harder to convince people why it still makes sense to buy.
Amazon eats up (almost) everything
After getting its private-label ducks in a row in 2017, the company looks ready to dominate with its in-house lines of grocery, fashion and recently launched activewear. It currently has dozens of private-label brands, with many more trademarks in the works. Watch out, brands. Bezos is coming for you.
Big food will need to watch its wallet
To avoid being gobbled up, packaged food makers with weak sales growth are buying faster-growth companies. Kellogg Co. already makes better-for-you snack bars, but paid $600 million for snack bar maker RXBar. Campbell Soup is spending more on Snyder's-Lance (its sixth acquisition in five years) than it has on any other deal. Hershey Co. is also digesting its biggest deal to date, for SkinnyPop maker Amplify. As pacts persist, especially with diminished corporate tax concerns, companies must make sure not to overspend.
Infrastructure shakeout
Retailers who have yet to align their brick-and-mortar and e-commerce operations, and can't afford to acquire a start-up to help with the digital transition, may have a hard time modernizing their infrastructure. Target, for instance, with money in the bank, was able to pay $550 million for same-day delivery company Shipt. Expect those with debt to be left out in the cold when consumers open their wallets.
More TV rivals to make nice
In 2017, frenemy consortiums popped up, such as OpenAP—created by Turner, Fox and Viacom to help standardize audience buying on TV—and NBC Universal gathered a group of leaders (in media, marketing, agency and digital spaces) to kick off a campaign to fix issues like measurement across platforms and devices. This year, A&E Networks, Discovery Communications and AMC Networks will begin testing a method that would prove whether a commercial led a viewer to take action. The word "collaboration" will be overused, but the moves could result in some unusual partnerships between legacy TV networks and digital rivals.
In-house they go
Big advertisers buying small brands have learned bootstrap operations don't put down big retainers for urban-based ad agencies with high overheads, but instead use low-cost influencers or in-house studios to turn out social media content. Expect more to do this themselves. (Johnson & Johnson, for instance, discovered the pleasing simplicity—and saving of expenses—of the in-house studio used by the Vogue International business it bought last year.) There are a growing number of options for hooking up big brands with middling or micro influencers, and more transparent marketplaces like Tongal and StudioNow where brands can find creative and production help for projects.
The cookie crumbles
This year, identity solutions will take off as consortiums of publishers and ad-tech companies—such as the one formed by half of the ComScore 250 and ad-tech company Sonobi—continue to pool their own signed-in users and data to go up against Facebook and Google, thereby offering marketers the ability to target large amounts of logged-in users. While none have yet to build an alternative as effective as the duopoly's, give them time.
Facebook gets down with OTT
Facebook needs a hit show to get Watch off the ground, and needs to encourage more lean-back viewing, the kind where someone fires up the Facebook video feed and stays for longer sessions. Where better to get those kinds of viewers than from TV? Expect Facebook to make a bigger effort to get into over-the-top television, with a better app for digital streaming. Watch could even be spun off into its own app, and appear on devices like Roku, where Facebook has yet to make inroads. A Roku tie-up could be just what Facebook needs. But even better? Facebook buying Roku, which would give it instant credibility in digital TV.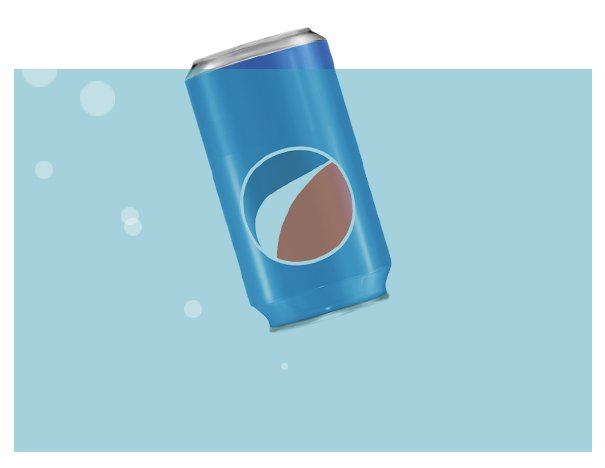 Pepsi works on its core
Coke got the better of Pepsi in 2017 with its carbonated beverage sales off just 1 percent in the 52 weeks ending Nov. 4, compared with PepsiCo's 5.9 percent plummet, according to Nielsen data from Wells Fargo. PepsiCo CEO Indra Nooyi recently conceded too much media spending and shelf space was given to low-calorie smaller brands and not enough to Pepsi and Mtn Dew. So, look for PepsiCo to boost marketing behind its core soda brands. The marketer's Super Bowl ad plans could provide an early clue. The new efforts, though, might not be enough as consumers continue to gravitate to alternatives like bottled water.
Blockchain changes everything
Blockchain has the potential to significantly disrupt the digital advertising ecosystem and, while 2018 won't be the year it sees mass adoption, its ability to provide three solutions to problems as old as digital advertising itself—transparency, authentication and auditing—means this year, marketers (those who have yet to) will sit up and take notice.
Indie media agencies break out
In 2017, independent media agencies continued to scoop up big-name clients (like Horizon winning Sprint and Crossmedia taking on HomeAway). As clients deign to understand exactly where their dollars are going, more will turn to agencies that might not give them the cheapest rates, but can give them bang for their buck—and give them a CEO as their point of contact, instead of a lower-level account manager.
YouTube stars collide
The biggest threat to YouTube is its own stars. The video service couldn't get through one day in 2018 without another blowup about the content it allows to stream online: One of its top stars, Logan Paul, pulled a PewDiePie and posted an offensive video that showed a person who'd committed suicide. Just the kind of video brands can't run from fast enough, and a continuation from the previous year's problems with bad videos. YouTube will distance itself from these unpredictable so-called stars and sign more steady, true celebrities to create on the site.
Amazon's gloves come off
This is the year it rolls out a coherent, unified ad platform that can compete with Facebook and Google's duopoly and will move like the Death Star all over Madison Avenue. There is one big unknown confronting CEO Jeff Bezos, however, and it's the president of the United States. Donald Trump has not been shy about, well, anything, but grudges with rival billionaires in particular. Look for Trump to mess with Amazon any way he can, including its ad business.
Digital-native publishers consolidate
Mashable getting swallowed in December by legacy publisher Ziff Davis for a relative song ($50 million, or roughly one-fifth of its theoretical former valuation) was just the beginning. The latest go-go era of digital-native publishing, fueled by stupidly optimistic VC funny money, is officially over. We've seen this kind of reckoning before. (Remember PaidContent? GigaOm 1.0?) But the stakes are higher, and more and more investors will look for fast exits (even if they end up under water) after failing to learn the hard lessons that established publishers have spent the last couple of decades grappling with (e.g., the ad-supported online content business is relentlessly brutal, and abrupt strategy shifts—hello "pivot to video!"—almost never live up to hype). Look for at least one big general-interest digital media brand to get swallowed whole at a fire-sale price by a good old-fashioned "traditional" publisher (think Hearst or The New York Times Co.) that's been busy figuring out how digital content actually works.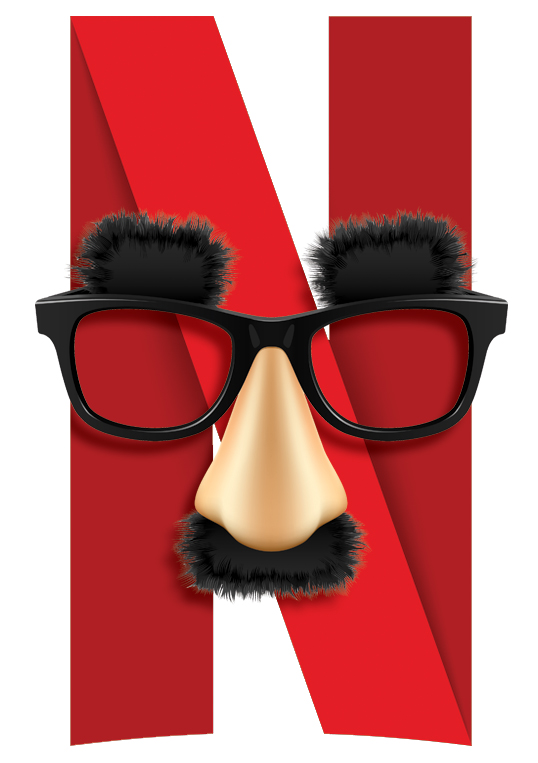 Netflix embraces advertising
Don't expect commercials in between episodes of "The Crown," but Netflix could formalize its brand partnerships. In 2017, for instance, Kellogg's Eggo waffles received plenty of attention for its integration into "Stranger Things" (and for some quirky merchandise), but there was no financial transaction. And with network viewing continuing to wane, and the recent availability of Netflix Nielsen numbers—despite Netflix arguing they're inaccurate—the strategy gets even more attractive. Plus, it's hard to believe the company can spend $8 billion on content in 2018, as it noted in an earnings call, without an additional revenue stream.
China's rise has caveats
GroupM predicts healthy ad spending growth of 5.2 percent in the world's No. 2 ad market—but things aren't as easy as they used to be. The consumer goods sector and the mass-market car business are weak spots, plus multinational marketers and holding companies have increasing competition from smart and nimble local players. Big Western advertisers and agencies need to follow trends faster and experiment more in China's super-mobile digital culture, or they'll be left behind.
Big CPGs will go small...
Flush with cash—from the Trump tax cut and elsewhere—big packaged-goods companies will acquire small ones even faster in an effort to buy the growth they can't generate internally. They'll also invest more in internal innovation groups that give small teams relative autonomy to launch new brands. The reason: Smaller players are growing faster than bigger ones, and the big ones need to capture that energy in an investment market that increasingly values growth over profitability.
...but it won't help them
It's the math, stupid. Say a $40 billion company acquires or launches 10 $100 million brands growing an average of 20 percent annually. Best-case scenario, that adds just a half percentage point to growth. Plus, venture capital and buyout funds, also flush with cash, will turn to consumer goods startups amid doubts that tech startups can successfully compete against the Big Four (Google, Facebook, Amazon and Apple), which will drive up prices.
Consultancies take Cannes
Last year's Cannes Lions Festival of Creativity saw consultancies make a splash with sponsorships and events, but this June some are sure to walk away with Lions. Accenture Interactive, PwC Digital Services, IBM iX and Deloitte Digital—heretofore distant if looming threats to creative agencies as they pick up accounts in dribs and drabs—could show off their creative chops with a breakthrough campaign or ad, turning heads at Cannes even more than Marcel did.
Players play
Last year, a number of major creative players—including Mark Fitzloff, Craig Allen and Rafael Rizuto—left agencies to open up shops they said would address the demands of marketers and an increasingly fickle and independent creative workforce. The new shops, along with the emergence of consultancies from top marketers like Jonathan Mildenhall and Brad Jakeman, could level up the competition in the agency arena and put the pressure on bigger shops to be more accountable.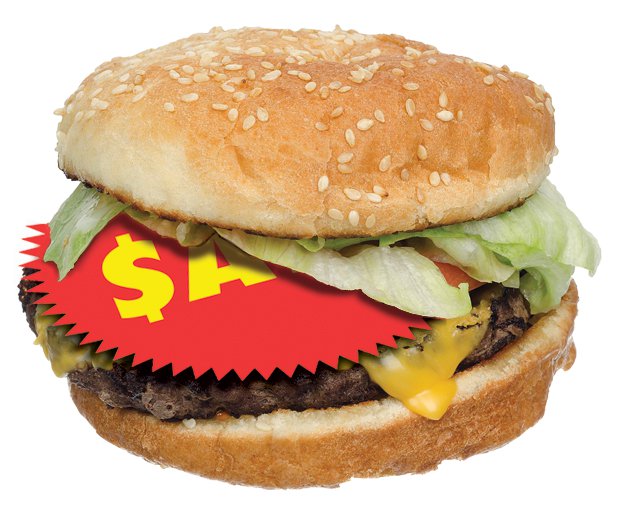 Bundling goes big
As the saying goes, history repeats itself. Back in the day, agencies housed many disciplines under one roof, and were one-stop shops for clients. Then marketers sought different agencies for different services. And then, in 2017, there was a slight shift back to bundling (clients can save money, plus it helps with transparency and internal collaboration). The model's picking up speed. Expect more combined media and creative RFPs, as well as more creative agencies bringing media back in-house for another revenue stream as budgets continue to be slashed. The model could also lead to more bespoke We Are Unlimited-type shops.
Fast-food bargains with the devil
Fast-food chains are kicking off 2018 with deals, from $1 items to $5 complete meals. That's great for diners, but does little to promote brand loyalty. Restaurants with food that people actually crave, and are willing to pay for, will come out ahead.
Snapchat wins—or loses
It's a make-or-break year for Snapchat, which will prove detractors wrong—or continue to bleed money. No longer the "it" app, it has to prove why it belongs in the conversation with Facebook and Google. Its biggest threat, aside from Facebook and Instagram copying everything it does, is stagnating user growth and media companies—such as CNN, which just canceled an experimental show—running from the app instead of embracing it.
Illustration by Oliver Munday. Web production by Chen Wu/Ad Age.