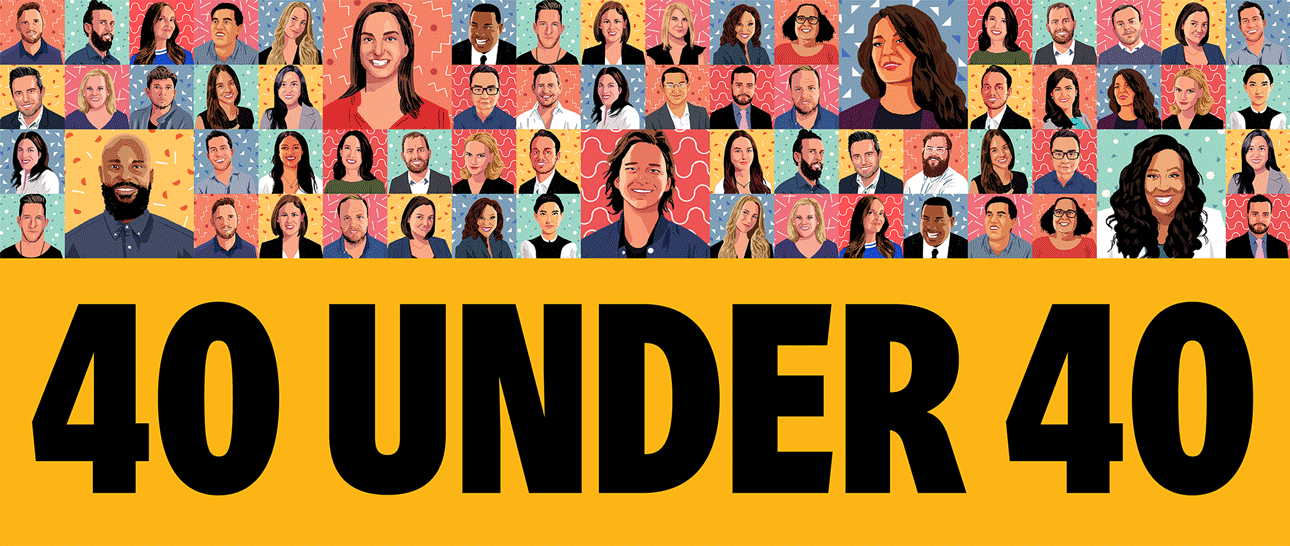 Illustration by Chris King. Published on September 25, 2018.
Liz Myers was an actor before landing a job at Lifetime, and then Amazon. Monica Rustgi wrote songs for Jennifer Lopez before moving to Anheuser-Busch InBev. They're among the up-and-coming executives that cracked this year's Ad Age 40-under-40 list. It's a group notable not just for what they're doing now but how they got there. Our list, culled from more than 700 entries, includes executives from marketing behemoths such as Procter & Gamble and PepsiCo but also startups like Turo, known as the "Airbnb for cars." All of them are blazing new trails. Get to know them. (And then meet our debut 7 Over 70, too.)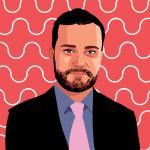 JP Aguirre
Executive VP, managing director and global managing partner, UM
At 39, JP Aguirre is one of the youngest global managing partners at the IPG Mediabrands agency UM and the first Latino member of UM's global leadership team. Under his co-leadership, the San Francisco office of UM has won accounts including Columbia Sportswear, Fitbit, GoPro, Ubisoft and Zillow/Trulia. Its revenue in the 12 months through June 2018 grew 50 percent.

Aguirre says he's the first in his family to go to college: He studied journalism at the University of San Francisco and received a master's degree in strategic communications from Columbia University. After deciding he didn't want to become a journalist, Aguirre took inspiration from his fandom of "Melrose Place" (in which Heather Locklear played ad executive Amanda Woodward) and began applying for media planning jobs. Aguirre sees his age and background as an advantage in understanding different points of view, calling himself a "little bit of a Rosetta Stone." He says he wants to leave a legacy of bringing diverse talent into the industry. He's also a mentor with Big Brothers Big Sisters of America. —Megan Graham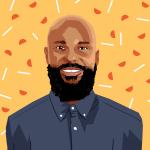 Vaitari Anderson
Senior director of content production, R&R Partners
Gambling and drinking first come to mind when you think of Las Vegas, not art. But Vaitari Anderson, 38, helped the adult playground find its creative side with a touring virtual-reality art program for the Las Vegas Convention and Visitors Authority, an R&R Partners client. With stops in London, Miami, Toronto and Brazil, the tour featured interactive exhibits created by artists who visited Las Vegas for inspiration.

It tells "a story of Vegas in an abstract way through art," says Anderson, who oversaw the project. The Vegas work also included a video, "Now and Then," that portrays two women getting married on The Strip. The video, which has drawn more than 10 million YouTube views, marked an emotional detour for the normally whimsical Vegas campaign.

Anderson joined the agency two years ago after a stint running his own production company in Los Angeles. —E.J. Schultz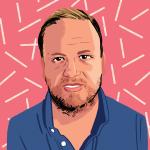 Johan Bello
Executive creative director, Acne
Ikea's response to Balenciaga, when it came out with a $2,145 luxury tote resembling a blue Ikea shopping bag, is just one example of the quick-witted reactive posts dreamed up for the brand by Johan Bello, 35, executive creative director of Acne, Ikea's Stockholm-based agency. The ad instructs consumers on how to distinguish an original 99-cent Ikea blue bag from a "fake," and reminds people of just who conceived the original.

"What reached people's hearts was probably a mix of the post itself and that we chose to respond in the first place, which not many brands would do," says Bello. Other stunts include an ad following the much-publicized $450 million sale of Da Vinci's "Salvator Mundi," which suggested that the new owner mount it in an Ikea frame.

Since joining Acne in Sweden in 2007 after spells at Mother London and Madre Buenos Aires, Bello also opened up an R&D department, written books, created short films and founded Curater, currently in beta, a digital player housed in a picture frame that streams progressive art. Acne was acquired by Deloitte Digital last year. —Alexandra Jardine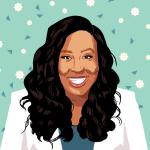 Erika Bennett
Global head of social and influencer marketing, YouTube Originals and YouTube TV
Erika Bennett, 37, is passionate about the authentic representation of people of color in film and TV. Over the past six years, Bennett has been helping diversify that pool in various ways. Prior to joining YouTube, Bennett helped build the multicultural marketing division of Allied Integrated Marketing from the ground up. In that role she worked with shows like "Black-ish" and movies including the "Deadpool" and "The Fast and the Furious" franchises to help define how to reach multicultural audiences. At YouTube, Bennett says she's still in a position where she's "able to create opportunities for authenticity to happen in front of and behind the scenes."

"It's important for me to work with people and agencies that … represent the full diversity of our platform," says Bennett, who has helped deliver some of YouTube's first critically acclaimed original shows, like the "Karate Kid" revival "Cobra Kai." —Jeanine Poggi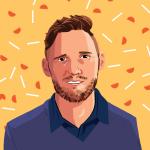 Aaron Bernstein
Senior director of insights and advocacy, Walmart
With some 140 million weekly shoppers, Walmart is as mass as brands can get. But Aaron Bernstein, 38, senior director of insights and advocacy, knows Walmart is also polarizing. "Opinions of a brand like Walmart are so hardened at both ends of the spectrum," says Bernstein. Which is why, he says, he focuses on finding and persuading "those swing voters or swing consumers." Forgive him for mixing political and marketing metaphors—before Walmart he had been in public affairs and government relations in Washington. At the retail giant, he's spent the past four-plus years working with TV data firm 605, using advanced analytics, testing and addressable TV to reach "persuadable shoppers," retail's version of swing voters. Walmart has identified 27 million such folks and, in one recent four-week period, directed $2.1 million in TV spending at them, generating, 605 says, an estimated $31.2 million in incremental revenue. —Jack Neff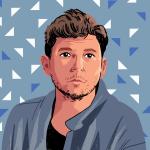 Alex Bodman
Global executive creative director, Spotify
When Alex Bodman, 37, became global creative director at Spotify in 2015, going in-house was a risky move for a creative talent. But he knew it made sense: A few years back, he says, as a creative at Razorfish working with the brand, he'd been so absorbed by it that he "almost felt I was cheating on my other clients." His challenge was to convince others to make the same move.

Now, as global executive creative director, he leads more than 30 staffers whose culture-penetrating work includes the "David Bowie Is Here" installation that took over New York City's Broadway-Lafayette subway station and the "I'm With the Banned" campaign that gave a platform to talented refugee artists affected by the 2017 U.S. travel restrictions.

And the 2017 year-end campaign "2018 goals" leveraged data about Spotify's user base to create positive messages following a year of cultural strife, leading to more than 2.4 billion streams and driving Spotify's biggest increase in monthly active users. —Ann-Christine Diaz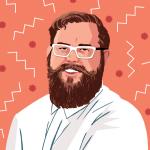 Ricky Ray Butler
CEO, Branded Entertainment Network
Every time someone binges on Netflix or dives into Instagram, a commercial break dies. If that's melodramatic, it's not by much, given the plunging audiences for traditional TV ads. Re-enter product placement, a tactic that never went away but looks a little different at Bill Gates' Branded Entertainment Network under CEO Ricky Ray Butler, 35. "We're the only company on the globe putting both traditional product placement and influencers in one bucket," says Butler.

Browsing web videos a little over a decade ago, Butler says he noticed "teenagers with horribly raw and unprofessional content" getting sometimes hundreds of thousands of views. He thought marketers should strike deals with them. "I was literally laughed out of rooms meeting with holding companies as well as brands," recalls Butler. "They said, 'We don't care if it has views. The content is crap.'" But when he tried it, those teens drove enough traffic to brand websites to crash them, he says.

Influencers aren't the celebrities of the future, adds Butler. "They are the future of television." —Nat Ives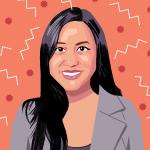 Connie Chan Wang
Director of brand marketing, LinkedIn
Connie Chan Wang has risen through the ranks at LinkedIn since joining the company more than seven years ago. She now spearheads LinkedIn's ambitious, multiplatform #InItTogether campaign—launched at this year's Golden Globes—the company's first truly global integrated brand marketing campaign, which she describes as her pinnacle achievement for 2018.

Today, Wang is focused on driving discussions around media, communications, creative and measurement, but that wasn't always the case. The 36-year-old says her first job out of college wasn't in marketing, but managing an education center for students in kindergarten through eighth grade. "Careers are not linear," she says. "Don't let the question, 'What do you see yourself doing in five years' stress you out. The world is changing so fast that you may not be able to predict the jobs that exist in five years. So if there's something you find interesting, go do it. If the job doesn't exist yet, create it." —George Slefo
~ ~ ~
CORRECTION: Due to an error on the part of the writer, an earlier version of this article contained quotes inaccurately attributed to Connie Chan Wang. We regret the error.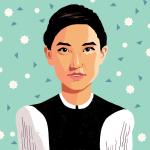 Shirley Chen
Founder and CEO, Narrativ
"Thirty percent of links in content are broken," says Shirley Chen, 30. Narrativ, her startup that helps publishers generate e-commerce revenue, tries to remedy this problem via artificial intelligence that constantly updates sales links on websites so they lead to updated landing pages. Narrativ can update links years after an article is published.

The company, which left stealth mode just this year, expects to drive $600 million in revenue for publishers, a tenfold increase from the year before, says Chen.

Fearlessness is part of her persona. She recounts a time earlier in her career when she was an intern at Vogue and realized she was the last one in the office when she accidentally locked herself in the freight elevator corridor. "Did I complain about it? No," says Chen. "You have to be able take some unexpected hits."

Chen is still often the last one out the door, she says, but this time, it's at her own company. —Garett Sloane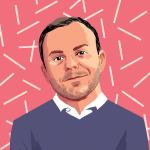 Michael Fedele
VP of marketing, Bodyarmor
When Michael Fedele joined Bodyarmor in 2012, the sports drink was in 15 states with $1 million in sales. Today, it's an emerging beverage powerhouse expected to net $400 million in revenue. Fedele, 38, a former Coke marketer, helped fuel that growth by negotiating and nurturing relationships with pro athletes who not only appear in the brand's marketing but shape its products. Many of them, like NBA star James Harden, are investors, too. The athletes "get it," says Fedele. "They understand the gap in the market for a better-for-you sports drink [because] they're the ones out there every single night performing."

Coca-Cola is so impressed with the brand's potential that it just bought a stake, reuniting Fedele with his old company. In April, he steered the brand's largest campaign to date, one that directly targets Gatorade. It was directed by Kobe Bryant, who is also an investor in Bodyarmor. —E.S.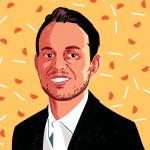 Santiago Gómez
Brand manager, Probiotic Health Brands, Danone North America
Danone North America could have relied on years of yogurt research and straightforward focus groups to inform this year's launch of its miniature probiotic drinks, Activia Dailies. But Santiago Gómez, 34, went all in, delving into additional research on things like supplements and kombucha. He filled focus groups not just with yogurt eaters but also fans of products such as 5-Hour Energy shots. "Boundaries got pushed a bit," says Gómez.

Add to this his efforts on in-store strategies and product and packaging development, and Gómez's work helped fuel overall volume gains for the Activia brand, the company says. Gómez also started a mentoring program for marketing executives across the food-maker's brands and took the lead on Danone's first digitally printed packaging, which gave the company flexibility in promotional messaging and seasonal flavors. And Gómez just added another role: new dad. He has been caring for his twin baby girls before paternity leave wraps up this fall. —Jessica Wohl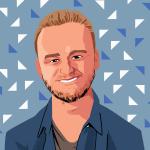 Yogiraj "Yogi" Graham
Global director of creative content labs, Agency Inside (Intel)
Yogiraj "Yogi" Graham, 39, made the leap from agency creative to an in-house shop in 2015 as Intel's first external hire for Agency Inside. As global director of creative content labs, he and his team are responsible for touting some of Intel's impressive technical feats, like this year's record-setting light show featuring Intel Shooting Star drones that was featured during the opening ceremony of the PyeongChang Winter Olympics. Graham also spearheaded SoundVision, a technology for touring musicians that combines Intel RealSense cameras with the company's own artificial intelligence and custom code.

"It's one of the things we could only have done by virtue of being internal," says Graham. He has also become an evangelist for a tech-firstapproach to creativity: "The creative brief can start with just a piece of technology." —I-Hsien Sherwood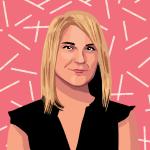 Meredith Guerriero
Head of U.S. partnerships, Pinterest
Meredith Guerriero, 39, came up through the industry's most innovative companies, building Google's automotive sales vertical and then Facebook's health sales business. At Pinterest, she's helping the company dive deeper into digital advertising as it experiments with new ad styles—such as video ads that take up the width of a screen—and works to attract new types of brands from the areas of entertainment, automotive and restaurants.

"I pretty much love it here because there's always something new," says Guerriero. "Not everything is done or fully baked, and we have to build that culture as a team."

Guerriero is comfortable in leadership roles, but says it wasn't always that way. "I had a tendency for many years to focus on one mistake," she says. With success comes more confidence, and she's done with doubts. She learned, she says, that "my track record should speak for itself." —Garett Sloane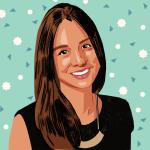 Bianca Guimaraes
VP and creative director, BBDO New York
For the fifth anniversary of the 2012 Sandy Hook Elementary School massacre, Bianca Guimaraes, 30, helped create a PSA describing another school shooting—one that takes place in the future. A few weeks later, another shooting eerily similar to the one in the ad occurred. "It was shocking that it was so accurate, but at the same time, it's another reinforcement that there's something we can be doing to prevent these things from happening," says Guimaraes.

The 30-year-old VP and creative director at BBDO New York has a penchant for important work. AT&T's "It Can Wait" garnered 20 million pledges to end distracted driving and an anti-bullying PSA created in partnership with Monica Lewinsky was nominated for an Emmy Award. She is also active in diversity efforts in the industry.

"Advertising needs me and people like me, we have a voice and everyone is listening to that voice," she says. "But we're not there yet. And if we keep moving at this rate, it will take many years." —I.S.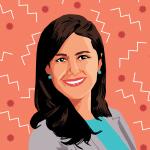 Mantazh Khanna
Head of digital marketing, consumer & devices sales, Asia Pacific, Microsoft
Mantazh Khanna's first job was selling cold orange juice on the streets of Dubai. "Thanks to the heat, I sold out nearly every day," says Khanna, 38, who earned an M.B.A. from Harvard. "I learned the value of contextual marketing. And how not to take 'no' for an answer."

Today, she's the Singapore-based head of digital marketing for Microsoft's consumer and small/medium business division across the Asia Pacific region, credited with creating new partner channel strategies and best practices for customer conversions that are now being used globally by Microsoft. She's also overdelivered on sale targets by a factor of four, according to the company, and decreased the costs of acquiring customers by 50 percent—numbers Microsoft says it has not seen before.

But her biggest achievement, says Khanna, is the digital capability that she built for Microsoft's consumer devices and sales business. "It has been the growth engine of our company in Asia for the past few years," she says. —George Slefo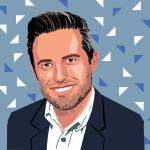 Bryce Kristensen
VP of digital productions, E!, and the executive in charge of the Digital Content Lab, NBC Universal
Bryce Kristensen, 35, is the man behind NBC Universal's original content for platforms that include Snapchat, YouTube, Twitter and IGTV—and the one with his eye on what platform it should be on next. For now, the emphasis is on Snapchat, where Kristensen and his team have found success with shows such as E! News' "Face Forward" and "The Rundown," one of the first regularly reoccurring programs on the app. "The Rundown" boasts 19 million unique monthly viewers globally. "Face Forward," now in its second season, is averaging more than 8 million unique viewers, doubling its viewership from last season, according to the company. Kristensen started his career at Innertube, CBS's short-lived digital video channel. He then worked at Veoh, Michael Eisner's internet TV startup. Based in Los Angeles, Kristensen, who has been at NBCU for nearly a decade, maintains a startup mentality within the peacock, he says, "so we're not caught flat-footed when the next opportunity comes along." —J.P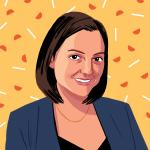 Nicole Kulwicki
Director of brand build, Heinz and Ore-Ida, Kraft Heinz
Nicole Kulwicki, 32, who's behind a slew of standout Kraft marketing efforts, says inspiration can come from just about anywhere. A longtime traveler (as a kid, she spent summers in Beirut), she generated huge buzz for the brand, for instance, when headlines overseas about combining mayonnaise and ketchup inspired her to launch a "mayochup" poll on Twitter. It asked whether Heinz should launch the condiment combo in the U.S., and was to get buzz for Kraft's recently launched Heinz Real Mayonnaise.

The poll was such a success that the company decided to actually launch Heinz Mayochup later this year. And, more to the point, it also generated awareness for the mayonnaise. Kraft says the effort cost less than $200,000 but led to 2.4 billion media impressions.

Chicago-based Kulwicki also got people talking with the "Pass the Heinz" work for billboards and print that played off the fictional ad created by Don Draper in "Mad Men." Now, after a decade on various Kraft Heinz brands, Kulwicki has added Ore-Ida to her portfolio. —J.W.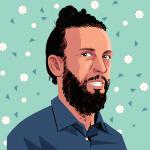 Adam Leibsohn
Co-founder and chief operating officer, Giphy
"Giphy is a really special place," says Adam Leibsohn, 37, co-founder and chief operating officer of the world's first successful GIF ad platform. "We're a diverse group of artists, thinkers and philosophers from all over the world. We just happened to build a technology product instead of a food truck."

Leibsohn, who studied French, English and philosophy in school, has been credited with parlaying seconds-long videos into an ad revenue-generating business. His efforts have landed Giphy content partnerships with major film studios, TV networks and social media stalwarts such as Twitter, Snapchat, Facebook and Instagram. He's also responsible for helping the company win three Cannes Lions awards, a Clio and four Webbys this year.

When Giphy first launched six years ago, there was no GIF ad platform, but "now GIFs plus stickers are everywhere and part of every major digital experience," says Leibsohn. "If nothing else, we did that." —George Slefo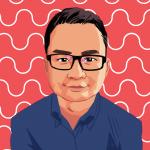 Brandon Lim
Regional brand manager, Pampers, Procter & Gamble
Pampers may be earth's biggest diaper brand, but in Vietnam, it has its work cut out for it. That's where Brandon Lim, 32, comes in.

When he arrived in the country two years ago, the Malaysian-born P&G regional brand manager led a turnaround for the brand by breaking with tradition. He de-emphasized one of its strongest categories in the country—diapers affixed with tape—and focused on premium pants-style diapers, which he says "modern moms" prefer, are more expensive and have more growth potential.

He also shifted the marketing focus from TV to digital and social ads, with a focus on these modern moms. The campaign from Leo Burnett challenged traditional notions, such as moms thinking they shouldn't bathe for two weeks after giving birth.

"We managed to grow our Pampers business after two years of decline," he says. "We've actually tripled our e-commerce business." And Singapore-based Lim now has regional responsibilities across Southeast Asia. —J.N.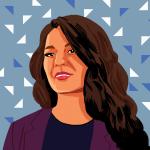 Natasha Maasri
Creative director, The&Partnership
Natasha Maasri, 35, jokes that wherever she is, she's usually the foreigner in the room. The Brazilian-born creative director, whose background is Lebanese, speaks five languages and has worked on four continents. Prior to The&Partnership, Maasri worked on campaigns advocating for women's rights in Pakistan and an end to honor killings in Lebanon.

"More and more brands want to be platforms for social causes," she says. "I think that's why I'm still in advertising." Earlier this year, the agency's campaign for fashion retailer Chico's helped women break down ageist taboos by proudly displaying their age on custom T-shirts. To bring attention to adult illiteracy, illegible dust jackets were designed for popular books and slipped around volumes at booksellers in New York City.

"If you make people feel something, it's the best way to do work," says Maasri. "You can have a million brilliant ideas, but if you don't have clients that view communication the same way you do, it's just going to be an amazing idea on a piece of paper." —I.S.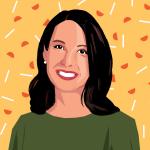 Lauren MacDonald
Chief marketing officer, Ikea Canada
Lauren MacDonald, 37, says she got her dream gig when she joined Ikea Canada four years ago. After the birth of her daughter and a yearlong maternity leave, MacDonald knew she wanted to work for a brand that aligned with her personal and cultural values.

"If I was going to spend that amount of time away from [my daughter], I wanted it to be meaningful," she says, noting that Ikea protects refugees, supports women's rights and furthers environmental sustainability.

Such views are evident in MacDonald's recent campaigns for the furniture brand. A 2017 push, "The Beautiful Possibilities," showcased a refugee family, two girls going together to prom and a boy painting his nails, for example. The work is helping to grow Ikea in Canada, where it just opened its 14th store.

"We are really doubling down on purpose-led work," says MacDonald, a veteran marketer who cut her teeth at PepsiCo and was elevated to the chief marketing officer role at Ikea in 2016. —A.P.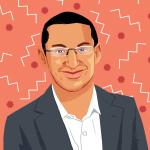 Vineet Mehra
Executive VP and global chief marketing officer, Ancestry.com
With just $50 in funding from a teacher and $50 from his mother, Vineet Mehra, 39, opened his first business venture in 11th grade: a lollipop stand in his high school hallway, which turned into the school's full-blown convenience store.

Mehra went on to work across three continents and with major corporations including Procter & Gamble, Johnson & Johnson and Avon before landing at Ancestry.com last year. There, he works with agencies such as Droga5 on campaigns featuring non-actor Ancestry.com consumers.

Such marketing, plus programming like "Who Do You Think You Are?" has helped grow the San Francisco-based brand, whose DNA kits are now top sellers. "There's a general mistrust of brands right now," says Mehra. "The notion of leveraging real customers to tell real stories is where branding and marketing has to go." —Adrianne Pasquarelli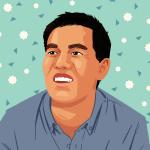 Andrew Mok
Chief marketing officer, Turo
When Tesla released its much-hyped Model 3, the electric vehicle was in short supply. Enter Turo, which filled the void by giving Model 3 owners incentives to put their cars up for rent on the peer-to-peer car-sharing service. The move gained significant media exposure as publications, including The Washington Post, noted that Turo was one of the few places where Tesla fans could get their hands on the new model.

It's an example of how Andrew Mok, 30, is finding inventive ways to build buzz for Turo, the "Airbnb for cars." Mok also spearheaded celebrity partnerships, such as one with Hannibal Buress, who appears in a music-video-style ad. Mok began his career as a software developer but realized, he says, "I wasn't going to be the best at that." He's found a home at Turo as it chips away at the traditional car rental business. —E.S.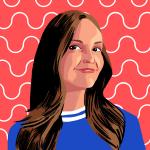 Brit Morin
Founder, Brit & Co
Brit Morin, 32, has challenged herself to do one new thing a week since the beginning of the year. She's spent a week without makeup, for instance, another talking to strangers and one learning to dance like Britney Spears. She has chronicled her efforts for Brit & Co.'s readers, inviting them to embark on their own #GiveItAWeek challenge.

The Google and Apple alum left the traditional tech world at 25 to start Brit & Co, with the purpose of inspiring women to be creative. In her first few months of unemployment, Morin says she found herself at a place called Tech Shop, a chain of membership-based, open-access, do-it-yourself workshops and fabrication studios. "I was one of the only women … it was all men making 3-D figurines and I was making home décor and jewelry," she says. Morin would blog about her creations and started getting responses from women saying that they didn't consider themselves creative and wanted to know how to do what she did.

"We, as millennials, are the first generation who have grown up without home economics classes, moms who stayed at home … and we want to learn how to do things," she says. Brit & Co is filling that void. It has grown beyond just content into into an events business, boasts more than 130 online classes and has a line of DIY kits at Target. —J.P.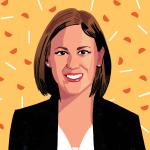 Liz Myers
Senior manager, business development, Amazon Alexa, Amazon
BA double major in theater and English, Liz Myers, 36, always dreamed of winning an Emmy—and was nominated for one earlier this year. But it wasn't for acting. Instead, Myers, the senior manager, business development for Amazon Alexa, gained acclaim for her work on the "Jeopardy!" voice app.

Though Myers worked as an actor in New York after graduating from Middlebury College, she eventually moved on to the corporate world, noting that her "super Type A, OCD personality" couldn't handle the unpredictability of professional acting.

She says she "wanted to look for something more traditional in the business sense that would be keeping ties to entertainment." She found it at Lifetime TV, where she ran social media for "Project Runway." After joining Amazon two years ago, the Boston-area native has applied her skills to Alexa, working on custom programming for "The Tonight Show," "Keeping Up with the Kardashians" and "Jeopardy!" ——A.P.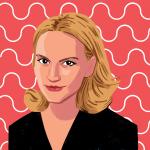 Olga Osminkina-Jones
VP global marketing, hydration & innovation, PepsiCo
Olga Osminkina-Jones, 37, is on the frontlines of PepsiCo's move to capture more sales in the fast-growing bottled water industry. She oversaw the 2017 launch of Lifewtr, which was backed by a Super Bowl ad and rotating package designs created by emerging artists.

The brand is "much more than a water," she says, providing "a platform for emerging creative talent."

It's also boosting PepsiCo's bottom line with an estimated $200 million in sales last year. Osminkina-Jones developed a strong work ethic in her native Siberia, where at the age of 13 she ran a store that sold VHS tapes of American movies. She also hosted a kid's TV show. She later landed a job at Procter & Gamble, where she led the Russian launch of Olay, and went on to work for Estee Lauder, Heineken and Danone, where she oversaw a collaboration with designer Alexander Wang on a limited-edition Evian bottle. She joined PepsiCo in 2016 and, this year, her role grew to include innovation. —E.S.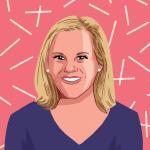 Elizabeth Paul
Chief strategy officer, MullenLowe U.S.
It took all of three years for Elizabeth Paul, 37, to ascend from freelance strategist to chief strategy officer for MullenLowe's U.S. operations. Paul has helped jumpstart diversity on her team, which is 65 percent female. Instead of making the common excuse that the talent wasn't there, she dug until she found it. She combed through LinkedIn, for example, looking for candidates that didn't fit the typical mold.

"If you always do what you always did, you always get what you got," she says.

Paul also played a major role in MullenLowe winning the E-Trade business last year. Her team went on to create the "Don't get mad, get E-Trade" campaign, which preceded the financial services company's best third-quarter new-account growth in its history, the company says. Paul is also a volunteer mentor for Praxis, a startup accelerator that helps social entrepreneurs grow their organizations. —M.G.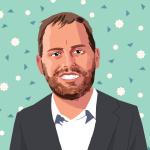 Michael Ramlet
Co-founder and CEO, Morning Consult
Michael Ramlet, 31, seized on something everyone knows: Phone-based surveys and polls are based on hopelessly outdated technology and expectations (e.g., people having landlines that they willingly answer). But he actually did something about it: He built a better mousetrap. His Washington-based firm Morning Consult deploys a proprietary blend of online surveys, social-media monitoring and news tracking to help big brands glean real-time insights on consumer attitudes and opinions. But it was Morning Consult's political poll work during the 2016 presidential election cycle—when it identified the phenomenon of the "shy Trump voter" who wouldn't own up to supporting him in phone polls—that helped cement its reputation. Today, the five-year-old startup, now with 60 employees spread out across four offices, continues to work with major media players from Bloomberg to The New York Times while signing multinationals including FedEx and American Express for brand analytics. —Simon Dumenco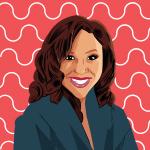 Thai Randolph
Executive VP and general manager, Laugh Out Loud
Thai Randolph, 36, has come a long way from Holly Hill, South Carolina, a town so small that the opening of a Hardee's shut down school and the two stoplights on Main Street for a parade in its honor. Now Randolph is working with Kevin Hart as an executive at Laugh Out Loud, a digital video brand that wants to rule comedy online. "No joking, this is a very challenging time in the content business," Randolph says. At LOL, a joint venture with Hart and Lionsgate, Randolph is thinking about how this new comedy channel can be successful through digital platforms (it also has a channel on SiriusXM satellite radio).

"I had to figure out what is our unique proposition," she says. "We're not a publisher, we're a digital video brand and network."

LOL's biggest hits so far are the shows Hart stars in, like "Cold As Balls," where he interviews athletes while they sit in ice-filled tubs. The show has landed sponsors like Mountain Dew and Old Spice. Another brand, Lyft, sponsors a show of its own on the network, "Kevin Hart: Lyft Legend." LOL is distributed on Facebook, YouTube and Sirius XM, and has a mobile app that claimed 500,000-plus downloads in its first 30 days one year ago (it has not released more recent figures). —G.S.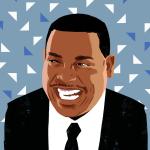 Brandon Rochon
Chief creative officer, Kastner & Partners
On top of his day job as chief creative officer at Kastner & Partners in Los Angeles, last November Brandon Rochon, 39, co-founded Snkr Inc, a video platform dedicated to sneakerphile culture. It's a passion of his: "As a young black boy growing up in the Middle East, the only way I could be connected to my culture in such a beautiful yet foreign place was through music and sneakers," he explains.

The model is also core to his beliefs about advertising: "We as agencies have to own a tribe, become an influencer, a chief, even, of the tribe. Not just an exploiter of it."

Before joining Kastner (best known as Red Bull's agency of record) in 2015, Rochon was at Leo Burnett Chicago leading creative on Samsung. He has also worked at Wieden & Kennedy on Coke Zero, winning two Lions for Branded Entertainment at Cannes. —Alexandra Jardine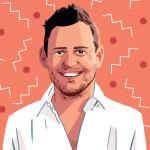 Martin Desmond Roe
Director and co-founder, Dirty Robber
Martin Desmond Roe, 39, the Oscar-nominated director and co-founder of creative boutique Dirty Robber, helped steer some of Nike's most entertaining and ambitious recent campaigns. Among them are "Breaking2," an event that challenged a trio of Nike athletes to break the two-hour-marathon barrier. Tied to the launch of the brand's Zoom Fly SP running shoe and done in conjunction with Wieden & Kennedy, it was live-streamed to a global audience with Roe behind the camera for interstitial content, a brand spot and a one-hour documentary on the National Geographic Channel.

And Roe wrote and directed Nike's hilarious "Shoe Therapy" spots, which included a film in which actor and writer Lena Waithe ("Master of None") plays shoe shrink to long-distance runner and New York Marathon winner Shalane Flanagan. He was also executive producer of Tom Brady's "Tom vs. Time" series for Facebook Watch and Ronda Rousey's Emmy-nominated "Why We Fight" for Verizon's Go90. —A.D.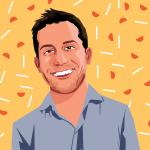 Mike Rothman
Co-founder and CEO, Fatherly
Mike Rothman, the 37-year-old co-founder and CEO of Fatherly, a digital media brand for dudes, doesn't have kids (he's single) and is fine with his world order. The Big Brother volunteer says the approximately 13,000 parenting articles (so far) posted on Fatherly.com, from how to dislodge a Lego from a nose to which car seats are safe, "are at least a master's degree in parenting." A founding employee at Thrillist, he and "Fatherly" co-founder Simon Isaacs, sure that men were eager to learn about and share the trials, tribulations and joys of dadhood, created the media brand in 2015. It fast became a reliably informative and engaging resource with, according to the company, an average of 5 million unique visitors a month, some 3.5 million followers on social media, a daily email newsletter reaching 500,000, and partnerships with companies such as Apple, Disney, Johnson & Johnson and TD Ameritrade, which cover a range of content marketing, display and native advertising products. Talk about good parenting: His baby's doing just fine. —Roberta Bernstein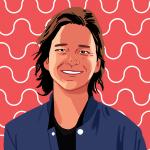 Nathaniel Ru
Co-founder and chief brand officer, Sweetgreen
Nathaniel Ru, 33, created the restaurant chain Sweetgreen—which is dedicated to "simple, seasonal healthy food"—with two friends during their senior year at Georgetown University in 2007. "Building a network of farmers for a fast-casual restaurant was kind of unheard of back then," he says. Convincing them to take a chance on the idea meant heading to their turf—the farms themselves—and logging long weekend days at D.C. farmers' markets. Now more than 300 farmers supply the chain, which plans to have more than 90 locations in eight cities by the end of 2018.

Ru, who thought he'd end up in the music business, now works with local artists on the look of each location. Community events, such as fashioning a mobile farmers' market out of an old Chicago city bus, round out the local feel. Next, he wants to invest more in digital ordering and marketing. Plus, he's got five seasonal campaigns to oversee each year. Yes, five. Ru says there are "two summers because there's a lot of things coming out of the ground then." —J. W.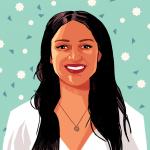 Monica Rustgi
VP of Budweiser, Anheuser-Busch InBev
A former singer and music producer, Monica Rustgi, 35, once opened for A Tribe Called Quest, and wrote and produced songs for Jennifer Lopez and Pitbull. These days she's making marketing hits for AB InBev, where she just got promoted to VP of Budweiser.

Rustgi joined the brewer in 2013 after she earned an M.B.A. at MIT's Sloan School of Management. She describes her singing style as "Nelly Furtado-esque," but says she found herself enjoying the business side of music. "In many ways, music is at the center of all things culturally interesting about marketing," she says.

Rustgi's Bud work includes the musically inspired 2018 Super Bowl ad that touted the brewer's philanthropic water giveaway program. The spot by David, which was backed by a remake of "Stand By Me" by Skylar Grey, ranked third on USA Today's Ad Meter. —E.S.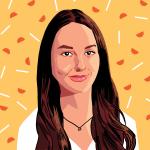 Lauren Steinberg
Founder, Queen V
"My goal was one-stop shopping for everything you'd need down there," says Lauren Steinberg. The Los Angeles-based founder of Queen V, a pH-balanced product line packaged in candy-bright colors for millennial and Gen Z vagina care, knows her target market: She's 24. "The stores have so much product, but it's all confusing and very doctor-y," she says.

Steinberg works fast: She went from ideating Queen V's affordable products with kicky names and "clean" ingredients in the summer of 2017 to seeing its 11-product line in Walmart stores nationwide by April 2018.Along the way, she had help—from her gynecologist dad and her boyfriend, who knew a guy who knew a guy at Walmart. "I pictured Walmart going around America to my manufacturers and picking up the products," the former CAA branding coordinator says with a laugh. "[And] I didn't even know packaging was a thing."

The company reports more than $1 million in sales. "I don't want to limit myself," says Steinberg. "Right now, this is my life. I'd like to keep expanding in the wellness space." —R.B.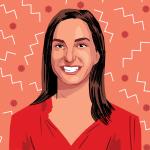 Carolyn Tisch Blodgett
Senior VP and head of global brand marketing, Peloton
Peloton is cycling its way to success after more than doubling sales last year to $365 million, up from $170 million in 2016. Much of the fitness brand's climb can be traced to Carolyn Tisch Blodgett, 33, who joined two years ago as head of global brand marketing.

Blodgett has grown Peloton's brand awareness from near zero to 70 percent and built up her brand marketing team to 12 staffers. The Manhattan native, who attended Yale and the Harvard Business School, worked at a variety of companies including Digitas, PepsiCo and the New York Giants before landing at Peloton.

"Peloton created a category where you could get the best of boutique fitness in the convenience of your own home," she says. After spending the last year explaining Peloton to the uninitiated, Blodgett is now tasked with expanding the brand to the U.K. and Canada even as it adds new products. Up next: a treadmill for runners. —A.P.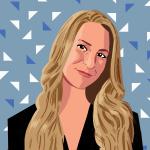 Kate Ward
Editor-in-chief, Bustle Digital Group
Kate Ward, 33, identified the need for a publication with a feminist viewpoint for millennial women of all backgrounds and helped launch Bustle in 2013 from a townhouse office in Williamsburg, Brooklyn. In five years, Ward has grown her team from five to 90 full-time editors. The Bustle Digital Group, which aside from the flagship title includes Romper, Elite Daily and The Zoe Report, reaches 80 million unique readers a month. Under Ward, Bustle says it was among the first publishers to create an episodic series on Instagram Stories, and she conceptualized Romper, a site dedicated to millennial moms. Most recently, Bustle has revamped its offerings, packing its digital issues to resemble what readers might see in print: themed issues, cover stories and seasonal features. Bustle also is getting into the experiential business, hosting a "Rule Breakers" event recently in Brooklyn featuring group meditation, roller skating and a performance by Janelle Monáe, among others. —J.P.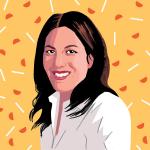 Gila Wilensky
North America senior VP of media activation, Essence
Gila Wilensky, 34, has been climbing the ranks since joining GroupM media agency Essence five years ago, most recently taking the title of senior VP of media activation for North America. She oversees the agency's digital media-buying discipline for powerhouse clients including Google, T-Mobile, Target and NBC Universal, overseeing a team of over 175 employees. Wilensky, who graduated from Montreal's McGill University with a degree in economics, art history and communications, says her interest in the digital media business is due in part to her brother's work as a tech entrepreneur. After graduation, worked in graphic design and freelanced in SEM before joining Morpheus Media as a search strategist in 2010.

Wilensky says one point of pride was launching Essence's "media activation knowledge base" in 2016, which is a way to share best practices, points of view, media glossaries and "every piece of information one would need to contextualize their roles." —M.G.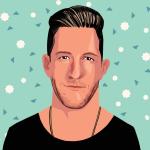 Justin Woolverton
Founder and CEO, Halo Top Creamery
Justin Woolverton's eureka moment came while concocting a sweet treat for himself. Thinking others might also want a lower-calorie, higher-protein ice cream, Woolverton, 39, started Eden Creamery in 2011, quitting his job at a law firm two years later.

There were early hiccups, like switching the name on the packaging to Halo Top in 2012 to avoid confusion with Eden Foods, an existing company. But since then, business has been, well, heavenly. Halo Top is outperforming more established brands, despite a limited marketing budget.

Sales topped $350 million in 2017 even as high-protein rivals jumped in, the company says. And to keep its edge, Los Angeles-based Halo Top is busy adding flavors (including dairy-free options), expanding internationally and opening local scoop shops.

"What we need to do is enlarge the category—that's really our main challenge," says Woolverton, who hints that more traditional marketing is on the way. His setup, though, is far from traditional: Everyone at Halo Top works remotely, gathering at co-working spaces for meetings. The self-proclaimed night owl often works his own late hours with a yellow Labrador named Molly Bear by his side. —J.W.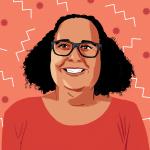 Elena Woznick
Junior designer, Barton F. Graf
Elena Woznick, 22, may be a "junior" designer at New York's Barton F. Graf, but over the course of a year, the recent School of Visual Arts grad has bolstered the agency's design department and steered some intriguing projects. This notably includes work on the Coverage Coalition Initiative, the Barton-led, industrywide effort to help inform U.S. citizens about the newly shortened enrollment window for affordable health insurance under the 2010 Affordable Care Act.

As part of the agency's ongoing work for game company Supercell, Woznick helped design and create physical goods that were sent to "Clash of Clans" fans, part of an integrated campaign that invited players to call, via a "hotline," the game's "The Builder" character, who then literally built them anything they desired (think: a hammer, a wedding sign).

Woznick has also worked on designs for two new clients: Brinks Home Security, which recently rebranded and re-entered the home security space, and Welch's, which will unveil a new positioning next month. —A.D.
Art direction & web production by Tam Nguyen/Ad Age.