It's not often that you can tie fiber cereal and diapers to some of the year's best creative, but such was the case in the hands of Saatchi & Saatchi, New York. Under the leadership of Chief Creative Officer Jay Benjamin, the agency saw a massive creative turnaround that made us look forward to each new ad as the months went by. The shop delivered an impressive body of work that spanned from the heart-warming to the gut-busting and truly deserved the Creativity Innovators Comeback Agency honor for 2015.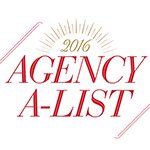 For Pampers, the agency sang a lullaby for the modern age with an updated take on "Hush Little Baby" that served as a rallying cry for not just parents, but for everyone, to make the world a better place for babies.
For Walmart, it introduced a new initiative to honor our military heroes with "Greenlight a Vet." Released prior to Veteran's Day, the campaign encouraged citizens to celebrate our vets by adorning their homes with green lights. It consisted of an anthem spot as well a series of moving films that followed former soldiers as they transitioned back to civilian life.
Via Saatchi, Cheerios also saw a new round of charming family tales, including an ad that cleverly presents the cereal's array of flavors in the form of a cute game between mom and son.
On the more humorous tip, the shop also created the cereal we all wished for as a kid: a marshmallows-only version of Lucky Charms and Fiber One's diet aids for humans -- rubber chew treats, in fun stunts for General Mills.
For the latter, the agency also created one of the funniest (and arguably most disgusting) ads of the year, featuring a man who appears as if he's on the verge of giving birth -- but to what, turns out to be an unbelievable surprise.
On the do-good front, Saatchi was behind the GLAAD and Gay Men's Health Crisis "Celibacy Challenge," in which Alan Cummings gave out ridiculous abstinence "tips." The funny effort called into question the FDA's requirement for gay men to remain celibate for at least a year before they became blood donors, based on the rationale that sexually-active homosexual men are at greater risk of contracting and transmitting HIV.