After a breathless 2014 in which it landed 14 pieces of new business, Deutsch again took no prisoners last year, racking up 23% revenue growth, the largest annual increase in the shop's history.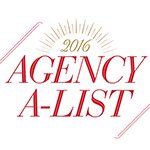 Cranking out account wins such as Samsung, Foster Farms, PwC's Strategy& and Anthem, along with impressive organic growth, helped drive Deutsch forward in 2015, but the agency's boundary-pushing work is what really stood out. At the Grammy's last February, Deutsch devised a real-time TV commercial during the program for Target, featuring a live four-minute performance from Imagine Dragons' newest album. The effort wowed viewers by giving fans #MoreMusic, courtesy of the retailer.
Target Chief Marketing Officer Jeff Jones said he knew the effort had potential pitfalls, but "any incredibly original, brave idea has risks." And it was one that paid off: Following the performance, #MoreMusic was the top national and fourth global trend on Twitter, and the album debuted in the No. 1 spot on Billboard charts.
"Whether it's experiential, social or big TV moments, Deutsch has delivered across the board," said Mr. Jones.
The agency's work with Target last summer in anticipation of "Star Wars: The Force Awakens" is an example of an initiative that tapped into a cultural event while improving sales. The agency helped create ShareTheForce.com, an interactive web experience that allowed "Star Wars" fans to upload their favorite photo and video memories related to the films. Target saw a 12% increase in sales.
Killer creative helped Taco Bell achieve an 8% sales boost for the year with Deutsch's dystopian "Breakfast Defectors" spot that skillfully portrayed its rival as the "Routine Republic," along with a remaking of its web URL as ta.co and giving the world a taco emoji. Breakfast sales jumped 16%.
The agency also won Target's Wellness for All business, and expanded its existing relationships with PNC Bank and Sherwin-Williams Diversified Brands to include social media. "I really see our social offering exploding," said Michael Sheldon, North American CEO of Deutsch. "We're four times the size we were and we're seeing tremendous demand for it."
Digital made up 40% of the shop's overall revenue last year and is soon expected to contribute half of it. Last year, the agency's digital efforts extended beyond ads and content to retail and enterprise-level platform work for clients like Taco Bell, Anthem and Foster Farms.
What's next? The expansion of its in-house production company, Steelhead, and the burgeoning DeutschMusic division.
The shop is in the process of building a 48,000-square-foot production facility in Los Angeles for Steelhead, which saw 117% annual revenue growth and developed 250% more content for clients. The team produced TV content for Sprint and digital for Pizza Hut and Taco Bell. Once the facility is completed this summer, Deutsch plans to hire directors, producers, casting agents and editors.
But Deutsch being Deutsch, the agency is taking music to the next level, signing up-and-coming singer-songwriter Charlie Puth, who was nominated for a Golden Globe and three Grammys. The agency worked with Mr. Puth on the art, name development and packaging of his album, Nine Track Mind, being released later this month. Deutsch also advises the 24-year-old New Jersey native on social.
The shop is now talking to several other artists to potentially bring into the division, which Mr. Sheldon said he partly wanted to launch as a passion project. "We really believe music enhances one's quality of life," he said.
"The music industry, while still incredibly important, has gotten clobbered over the last few years because of the digital world and streaming and millennials having a lot of other priorities," said Mr. Sheldon. "It's harder for artists to make money, so we want to do our part to make it easier for young artists to become successful."