SMALL AGENCY AWARDS
2018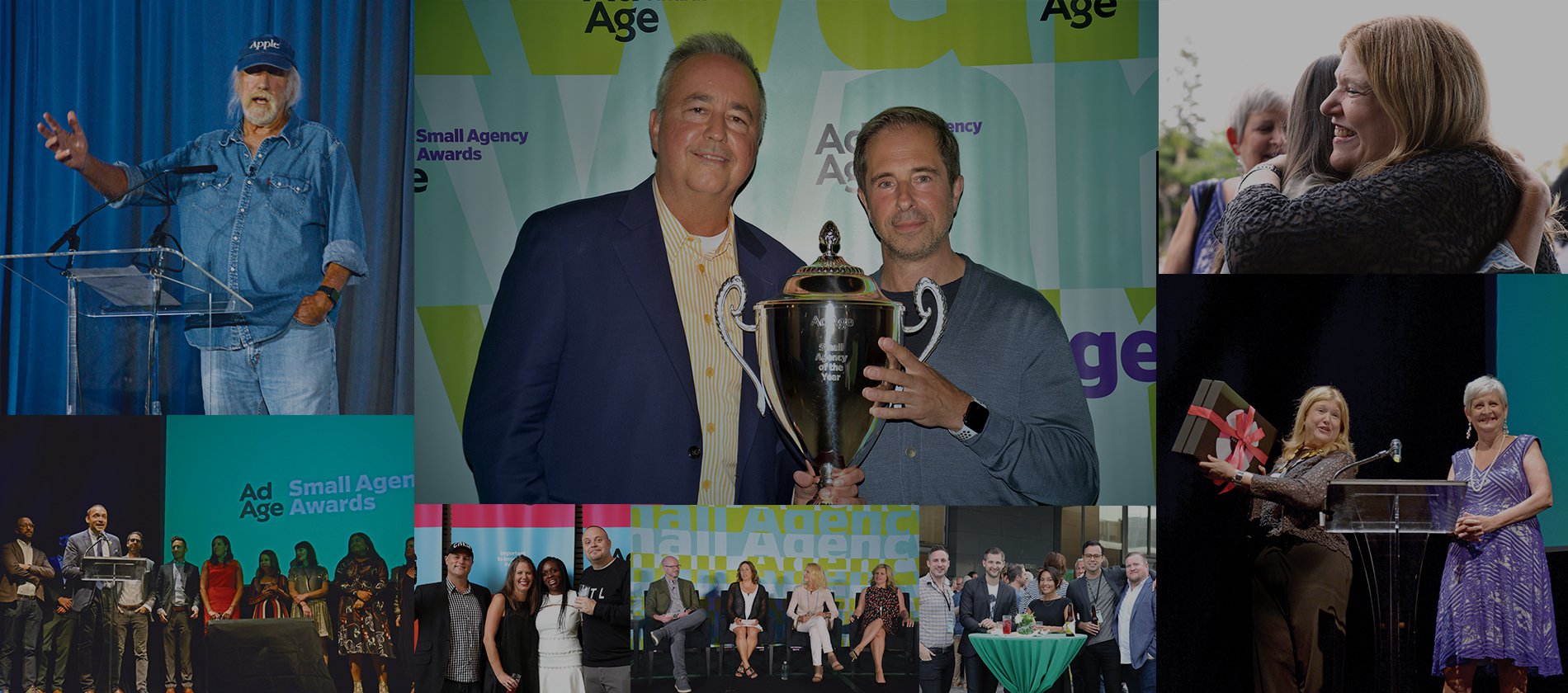 +
Think small. It's not just a tagline for one of advertising's most famed campaigns; it's a sentiment more and more marketers are heeding. As is evident in the following pages, the shops showcased in Ad Age's Small Agency Awards are doing work that rivals or exceeds the "big guys." Our winners are doing excellent work, often with tiny budgets, lean staffs and tons of heart.
Our contest is about more than work, however. We look for great culture, strong financial health, an independent spirit and shops that have a unique story to tell in a business that is, after all, about storytelling. Some of our winners conquered adversity, some blazed new trails in management and intellectual property, and some strove to increase inclusivity in their ranks. Taken together, they represent the best of their class for 2018.
Next year, Ad Age will celebrate the Small Agency Awards' tenth anniversary of recognizing outstanding shops doing big work. This is their time to shine. At our Small Agency Awards last week in Marina del Rey, California, Lee Clow, chairman of TBWA/Media Arts Lab and director of media arts at TBWA/Worldwide, sung the praises of small agencies and their work.
"I think we are desparately in need of the next creative revolution," Clow said. And small agencies might be the ones that will figure it out.