Time's Person of the Year Is ... a Whole Bunch of Persons
Editor-in-Chief Edward Felsenthal Writes About Those Who 'Unleashed One of the Highest-Velocity Shifts in Our Culture Since the 1960s'
Published On
Dec 06, 2017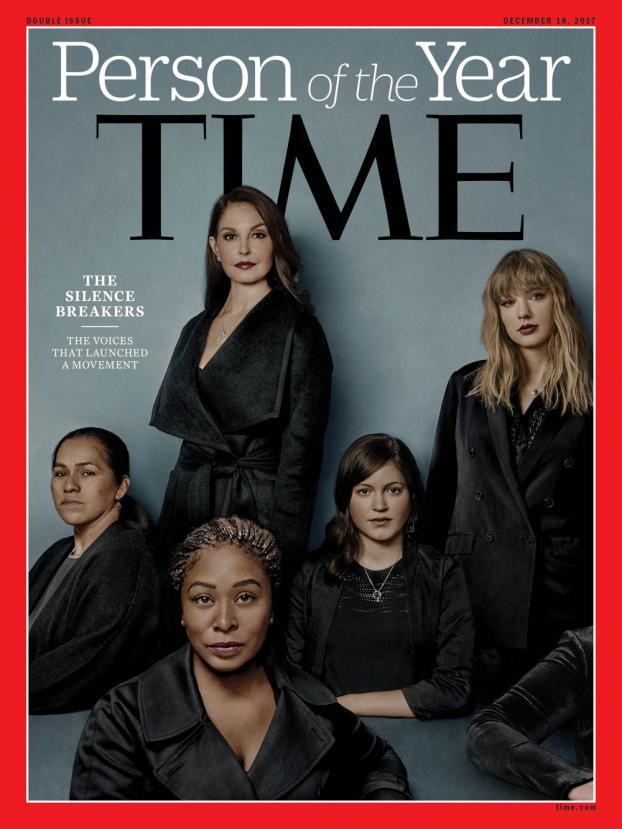 Editor's Pick
You almost certainly saw this coming: Time's Person of the Year is not one woman or man, but a lot of women--and also some men. Time calls them "The Silence Breakers" and it shows five of them on its print cover and a couple dozen more in an extended multi-image version of the cover created for social media.
In an essay explaining the choice, Time Editor-in-Chief Edward Felsenthal writes:
he galvanizing actions of the women on our cover--Ashley Judd, Susan Fowler, Adama Iwu, Taylor Swift and Isabel Pascual--along with those of hundreds of others, and of many men as well, have unleashed one of the highest-velocity shifts in our culture since the 1960s. Social media acted as a powerful accelerant; the hashtag #MeToo has now been used millions of times in at least 85 countries. "I woke up and there were 32,000 replies in 24 hours," says actor Alyssa Milano, who, after the first Weinstein story broke, helped popularize the phrase coined years before by Tarana Burke. "And I thought, My God, what just happened? I think it's opening the floodgates." To imagine Rosa Parks with a Twitter account is to wonder how much faster civil rights might have progressed.
Speaking of Twitter, both "#PersonOfTheYear" and "The Silence Breakers" are top 10 trending topics on Twitter this morning.
Felsenthal also takes a swipe at Time's runner-up, President Donald Trump, as well as one of his predecessors, writing:
The year, at its outset, did not seem to be a particularly auspicious one for women. A man who had bragged on tape about sexual assault took the oath of the highest office in the land, having defeated the first woman of either party to be nominated for that office, as she sat beside a former President with his own troubling history of sexual misconduct.
Read Felsenthal's full essay here. And read the cover story here. In it, Stephanie Zacharek, Eliana Dockterman and Haley Sweetland Edwards write:
This reckoning appears to have sprung up overnight. But it has actually been simmering for years, decades, centuries. Women have had it with bosses and co-workers who not only cross boundaries but don't even seem to know that boundaries exist. They've had it with the fear of retaliation, of being blackballed, of being fired from a job they can't afford to lose. They've had it with the code of going along to get along. They've had it with men who use their power to take what they want from women.
Credits
Date

Dec 06, 2017
Brand:
Client:
Need a credit fix? Contact the Creativity Editors