Cervezas del Mundo : The Beer Recommender
It will make all the decisions for you.
Published On
Aug 16, 2012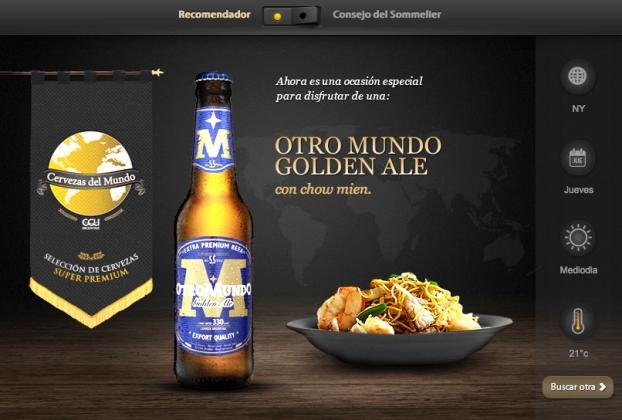 Editor's Pick
Got no mind of your own? Cervezas del Mundo (Beers of the World) and Woonky Buenos Aires has created "The Beer Recommender," a Facebook app that takes users' geographic location, temperature, date and time and according to that data, recommends a beer and suggests some nosh.
Credits
Date

Aug 16, 2012
Brand:
Client:
Agency:
Creative Director:
Art Director:
Copywriter:
Development Manager:
UX Designer:
Programmer:
Need a credit fix? Contact the Creativity Editors