Swedish Armed Forces : The Stamp
Noticing the smallest details matters.
Published On
Nov 02, 2011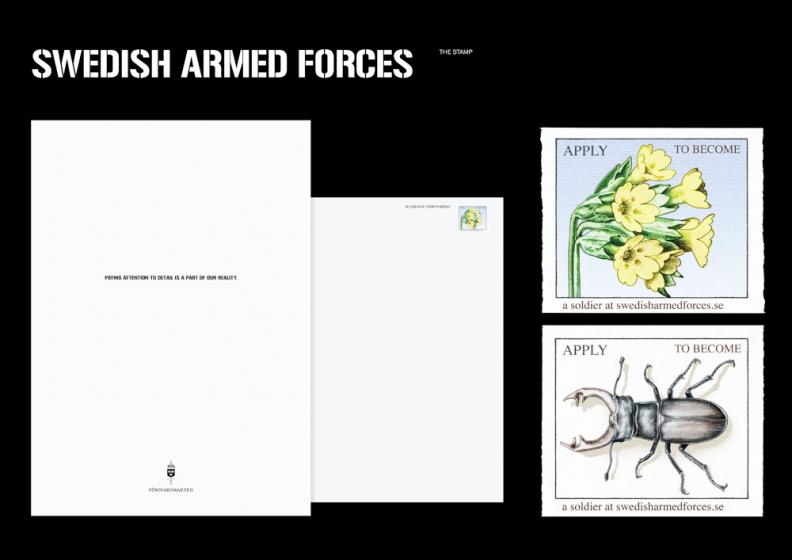 Editor's Pick
DDB Stockholm put 'minimalistic' messages on stamps in a recruitment campaign for Swedish Armed Forces - because, in the military, you need to be able to notice the smallest details. The letter, which says inside only 'Paying attention to detail is part of our reality' was sent to thousands of potential recruits in Sweden, while the recruitment message was printed on a specially made stamp on the envelope.
Credits
Date

Nov 02, 2011
Brand:
Client:
Agency:
Creative Director:
Creative Director:
Art Director:
Copywriter:
Illustrator:
Creative Planner:
Creative Planner:
Graphic Design:
Print Production Manager:
Need a credit fix? Contact the Creativity Editors