New Balance/Dasani : Step Up and Recycle
New ways to love the environment.
Published On
Nov 11, 2011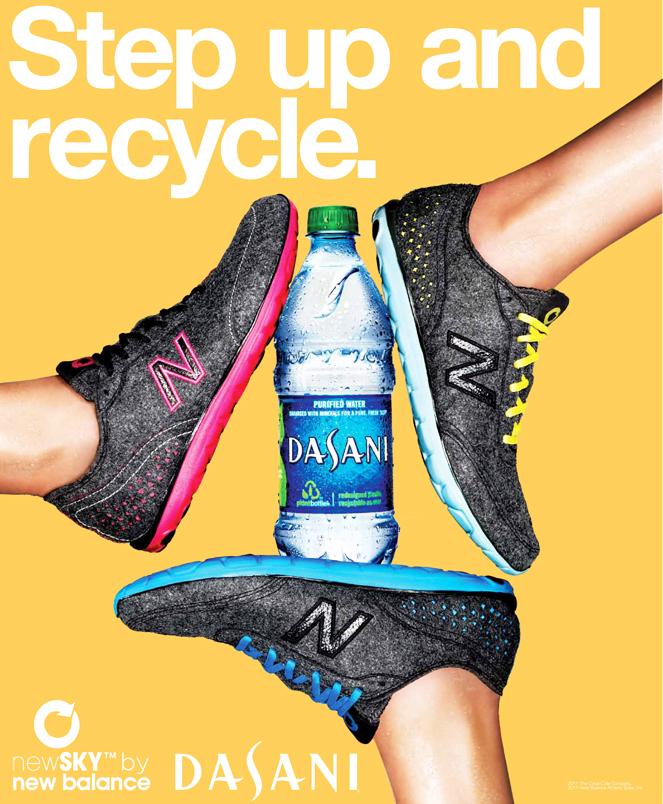 Editor's Pick
New Balance and Coke's Dasani water brand have joined forces in a campaign to promote recycling. It features Dasani's PlantBottle packaging, touted as the first-ever fully recyclable plastic beverage bottle made partially from plants, and New Balance newSKY footwear, a footwear line made from recycled PET bottles. (New Balance is also encouraging people to donate their shoes when they are finished wearing them). It uses the headlines 'Step Up and Recycle' and 'A bottle today. A shoe tomorrow. Recycle.'
Creative, developed The Lambesis Agency of San Diego, will include in-store merchandising, out-of-home advertising, online and mobile.
Credits
Date

Nov 11, 2011
Brand:
Client:
Agency:
Need a credit fix? Contact the Creativity Editors