Times New Roman Eyewear? Wieden & Kennedy Has Even More Typeface-Inspired Eyeglasses
New Designs Also Include American Typewriter and Bodoni
Published On
Sep 03, 2015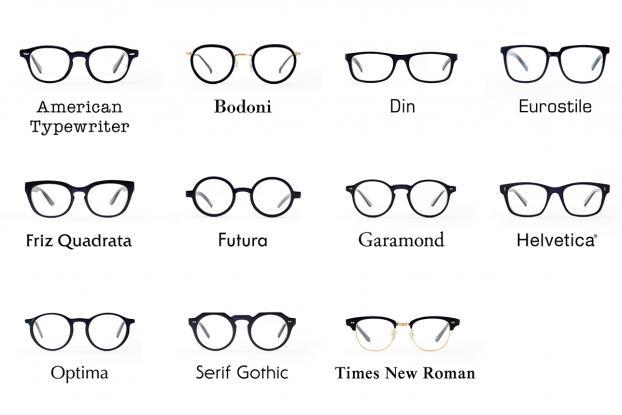 Editor's Pick
What do eyeglasses inspired by the Times New Roman typeface look like? Classic and bookish, as you might expect. Wieden & Kennedy Tokyo and online retailer Oh My Glasses have collaborated to launch more glasses inspired by popular fonts, and Times New Roman is one of three new models debuting at a Tokyo pop-up shop Sept. 3.
The three designs are under wraps until then; eight other models, including Helvetica and Garamond, are already on sale in Japan. The designs are part of a brand called Type, launched last year, which was inspired by the similarities between glasses and typefaces. ("As the choice of typeface affects expression in written communication, subtle design differences in eyeglasses frames change the impression of the person who wears them," W&K Tokyo explained.)
Besides Times New Roman, there's also a new model based on American Typewriter -- the 1970s font used in the "I Heart NY" tourism campaign. Bodoni dates back to 1790s Italy and was named after an Italian typographer. And Times New Roman started at Britain's The Times in 1931; it's commonly found in paperbacks and in Microsoft Word. All models come in black, tortoise or clear, and as glasses or sunglasses.
Those three models will be available at the Type popup store at the 1LDK Aoyoma Hotel from Sept. 3-13 and at brand site type.gs. The brand isn't currently available outside Japan.
Credits
Date

Sep 03, 2015
Agency:
Brand:
Client:
Executive Creative Director:
Art Director:
Art Director:
Studio Designer:
Studio Designer:
Account Team:
Account Team:
PR:
PR:
Technical Designer:
Technical Designer:
Case Production:
Photography:
Executive Creative Director:
Art Director:
Art Director:
Studio Designer:
Studio Designer:
Account Team:
Account Team:
PR:
PR:
Technical Designer:
Technical Designer:
Case Production:
Photography:
Need a credit fix? Contact the Creativity Editors